Advicent Announces Partnership With Janney Montgomery Scott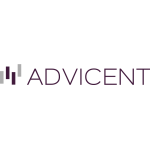 Advicent Announces Partnership With Janney Montgomery Scott
Investment Management
,
Wealth Management
Janney to utilize the NaviPlan® financial planning software along with Presentation Module from Advicent to enhance Retirement Income Evaluator™ and manage compliance efforts in the wake of DOL fiduciary standards.
Advicent, the leading financial planning technology provider based in Milwaukee, WI, is excited to announce their recent strategic partnership with Janney Montgomery Scott (Janney), a full-service wealth management, financial services, and investment banking firm. Through their financial technology research, the financial services company headquartered in Philadelphia, PA, identified Advicent as a differentiator among other providers given their comprehensive financial planning software offering, advisor- and client-facing technology, competitive pricing model, and most importantly, their answer to the DOL Conflict of Interest Rule: The Compliance Blueprint.
Janney will implement NaviPlan into its workflow with both prospects and clients. As part of the firm's strategy to continually enhance its secure client site, Online Access, planning tools, and outputs from NaviPlan will be incorporated. Providing such access to advanced technology allows advisors to offer account aggregation, comprehensive goal-based assessments, detailed cash-flow analysis programs, and scenario simulation calculations. Amid the upcoming Department of Labor (DOL) regulations slated to unfold in April, Janney was proactive in its search for technology that will aid in bolstering its firm-wide compliance strategies while maintaining excellent client service.
"The ability to remain transparent with clients and prospects is key to any financial services business, especially given the future changes expected from the DOL. The NaviPlan technology capabilities will allow us to successfully navigate this environment, provide our employees with comprehensive technology-based tools, and empower clients with a flexible and easy-to-navigate digital platform," stated Martin Schamis, Vice President, Head of Wealth Planning at Janney. "Our primary business mission is to put our clients first. As we prepare for heightened regulation in the industry this year, the Janney-Advicent partnership will allow us to continue to deliver on this commitment and set our employees and clients up for long-term success."
In addition to the partnership announcement, Janney will also upgrade and reconstruct their proprietary Retirement Income Evaluator (RIE) tool through NaviPlan Presentation Module, a feature that allows Janney to mold financial planning tools and custom presentations to fit their process and branded specifications.
RIE 2.0 will be powered by NaviPlan and will help advisors and their clients to execute long-term retirement strategies through updated reports, calculations, and cash-flow projections within the tool's data-driven analysis. NaviPlan Presentation Module will allow Janney to enhance their current offering to clients enhancing and growing relationships tied to financial planning while maintaining their existing process. This unique planning experience will give Janney advisors a deeper understanding of clients through collaborative data gathering, further bolstering their DOL compliance efforts.
Phil Cunningham, CEO at Advicent, explains that the partnership is extremely valued especially as both companies share similar business ideals and proactively recognize the evolution of the industry amid regulatory changes. "We are excited that through Janney's due diligence and technology research, they have identified Advicent as their technology provider-of-choice, and we look forward to a successful partnership that will empower their workforce with a variety of efficient and effective technology-based opportunities to be leveraged in their DOL compliance strategy."
Free Newsletter Sign-up