Blink Parametric Collaborates with Lloyd's Lab to Develop Commercial Sector Offering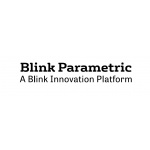 Blink Parametric Collaborates with Lloyd's Lab to Develop Commercial Sector Offering
CPP Group's insurtech business, Blink Parametric, has announced that it will be working with Lloyd's of London to design its first parametric proposition for commercial insurance lines.
Blink recently confirmed its selection onto the fifth cohort of the prestigious Lloyd's Lab innovation accelerator programme. The 10-week programme started on Monday (7th September) with Blink having a specific focus on new insurance products and markets.
As one of only ten companies that were selected for the programme, Blink earned its place through a competitive pitch process that included 140 pioneering insurtechs from across the globe. The Lloyd's Lab recognises start-ups that can demonstrate successful, innovative insurance propositions for a tech and data-driven future.
Engaging with Lloyd's Lab mentors Blink will explore the disruption to business services across the globe due to Covid-19 and respond by looking for opportunities to extend its parametric solutions into the commercial sector.
Since its inception in 2016 Blink launched its product line with a market-leading travel disruption solution. Since then it has secured a number of large-scale partnerships across the globe including Blue Cross, Manulife and TuGo. Furthermore, earlier this year Blink launched its expanded parametric platform to include solutions to those operating within climate, energy and Internet of Things sectors as well as travel.
Paul Prendergast, CEO of Blink said: "Triggered by the volatility of the Covid-19 period, commercial businesses are already demanding more clarity and security from their insurance products, all of which can be provided by a real-time parametric solution.
"Using our platform for a travel disruption solution confirmed how it can simplify and innovate traditional insurance models and we're now supporting more than 650,000 customers.
"We've refined our platform's potential and are in a great position to launch a commercial product. Working with the team at Lloyd's Lab will enable us establish further data points and understand where the market opportunities lie."
Jason Walsh, CEO at CPP Group, said: "It's fantastic that Lloyd's have recognised Blink for its strong proven parametric platform. We're excited to have our internationally recognised insurtech company take this technology further with a proposition for the commercial insurance space. This is a first for Blink and CPP and will provide significant value potential for the business.
"Investing in technology and innovation is a key to the Group strategy as this enables us to transform our partners' products and customer experiences. Blink have proved its sound platform integration within the travel sector and we look forward to seeing what the outcome of the Lloyd's Lab programme will bring."
Free Newsletter Sign-up