SIGNAL IDUNA and Element Enter Partnership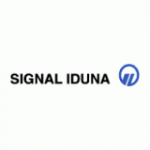 SIGNAL IDUNA and Element Enter Partnership
The SIGNAL IDUNA Group and the digital insurance platform, Element, announce their partnership. The aim of the partnership is the development and improvement of new products and services. Currently, Element submitted a license application under the German law on the supervision of insurance companies (VAG) to the German Federal Financial Supervisory Authority (BaFin) to be able to serve its partners in established divisions, such as private property, accident and liability, but also in new fields such as cyber risks.
Founded by the Company Builder, FinLeap, Element is a platform that allows partners to create innovative and digital products in the field of property insurance. The cooperation with SIGNAL IDUNA is Element's first partnership with an established insurance company - one of Element's core target groups, in addition to InsurTechs, e-commerce providers and brokers. The aim of the cooperation is to completely digitize business processes from the core to the end customer and to develop new insurance products, using the experience of a traditional company such as SIGNAL IDUNA.
The intention of the collaboration is to advance the development of new services and to drastically shorten the periods spent in product development. The main focus hereby lies on cybersecurity and property insurance.
Free Newsletter Sign-up