Sapiens Opens New Local Support Center in Istanbul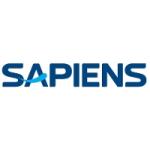 Sapiens Opens New Local Support Center in Istanbul
Sapiens International Corporation, a leading global provider of software solutions for the insurance industry, with a growing presence in the financial services sector, announced a new center in Istanbul, Turkey to support its growing business and strategic customers in the region, including Anadolu Insurance Company (Anadolu).
"In meeting with customers and potential clients across Turkey and the region, we are seeing increased demand for core insurance solutions that will enable insurers to succeed in this competitive market," said Henry Ainouze, vice president of sales and operations, Sapiens EMEA. "Sapiens' deep knowledge of the Turkish market, combined with our best-in-class life and pension and general insurance software suites, enable insurers to provide advanced digital services to their customers and employees."
This latest announcement follows Sapiens' multi-million dollar agreement with Anadolu, a private insurer operating in Turkey and a long-time Sapiens customer, and the establishment of Sapiens' new head office in Copenhagen, Denmark. The new center in Istanbul supports Sapiens' goal of establishing a local office to support existing customers in areas with growth potential.
"Sapiens remains dedicated to pursuing opportunities which enable us to get closer to our customers around the globe, allowing us to provide enhanced service and support," said Roni Al-Dor, president and CEO of Sapiens. "We look forward to expanding our relationships with existing customers and establishing relationships with new ones."
Free Newsletter Sign-up