CPP extends cyber offering in Turkey with major insurance deal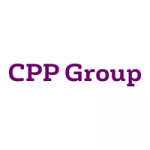 CPP extends cyber offering in Turkey with major insurance deal
CPP Group Plc, the global product and services company specialising in the financial services and insurance market, has further developed its cybersecurity credentials following the signing of a major deal with Ray Sigorta in Turkey.
Ray is a subsidiary of one of the leading global insurance companies, Vienna Insurance Group, and among its biggest brands.
CPP's Cyber Care product will deliver online security checks within Ray's new 'Cyberella' product, designed to protect customers from risks posed by identity and information fraud.
The deal follows an additional significant cyber contract win earlier this year for CPP's Turkey team with Denizbank and AXA Sigorta.
It means the number of customers protected by Cyber Care – the local Turkey brand for CPP's OwlDetect product – has now reached 200,000 over the past six months.
Cyberella provides Ray customers' with 24/7 proactive online monitoring for unauthorised sharing of personal data, ranging from payment card details to passport or identity numbers, including analysis of activity on the dark web.
Customers receive instant alerts and guidance to protect themselves, including individual assistance in relation to identity theft.
The technology has been developed by CPP Group and has also been deployed across the UK, other parts of Europe and in Mexico.
Koray Erdoğan, Chief Executive of Ray Insurance, said: "Safeguarding personal data is a key priority for our customers, therefore we needed an innovative platform in order to help us meet these demands. CPP's Cyber Care offering is the perfect solution to the challenge of tracking data on the dark web and will be of great benefit to our customers moving forward."
Selnur Güzel, Chief Executive of CPP Turkey, said: "This is an incredibly important deal for us here in Turkey. Personal cyber security is of the utmost importance at this time as we have seen a rise in malicious actors looking to profit from the current COVID-19 pandemic on the dark web. Therefore, additional measures need to be taken to ensure that we are safer from such online exploitation. By leveraging our Cyber Care product through Ray Insurance, customers will have a greater peace of mind knowing that their personal data is protected."
Jason Walsh, Chief Executive of CPP Group, said: "This latest success in Turkey is another excellent example of our global credentials in cyber security as we continue to develop key partnerships for this leading technology within the region. As our innovative cyber product makes inroads into our key growth markets, we continue to advance our broader strategy of international expansion and technological innovation."
Free Newsletter Sign-up