Zebit Enhances Its No-Cost Credit Offering To Better Serve All Working Americans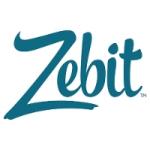 Zebit Enhances Its No-Cost Credit Offering To Better Serve All Working Americans
-Zebit, a company committed to offering no-cost, transparent credit to hardworking Americans, has expanded 0% APR financing to millions of American households with steady income. Through a new online income verification enhancement, applicants that are typically denied by traditional creditors based on a credit check can qualify for Zebit's interest-free credit by simply applying at Zebit.com. The credit can be used to finance a purchase from the Zebit Market, containing millions of name brand products at competitive prices. Zebit never charges interest or fees, and continues to protect its members' credit scores by never pulling a credit report.
"Zebit is proud to open 0% APR financing without a credit check to millions of people without access to affordable credit. This enhancement brings us closer to fulfilling our mission of putting financial control back into the hands of the underserved," said Marc Schneider, president and co-founder at Zebit. "We hope to challenge all creditors and predatory lenders to lower their credit barriers, lower interest-rates, and eliminate financing fees to improve the financial lives of all American households."
Zebit's interest-free credit safety net and free financial resources help hardworking Americans more affordably buy what they need now, while paying for it over time at no added cost. The interest-free credit can be used to finance electronics, appliances, furniture, toys, auto repair, and more from the Zebit Market, which carries name brands like Apple, JCPenney, Samsung, Lowe's, GE, and thousands more.
Free Newsletter Sign-up