ZagTrader Boosting Startups globally with its New Program - ZagStartUp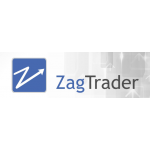 ZagTrader Boosting Startups globally with its New Program - ZagStartUp
ZagTrader has announced today the launch of its new program ZagStartUp to provide a boost to the startup ecosystem in the financial market sector. As part of this program, ZagTrader will provide qualified startups with a complete suite of IT services such as having access to all ZagTraders products and services for the financial markets, IT infrastructure and support, cloud hosting services, connect with ZagTrader's partners globally, and much more.

Speaking on this occasion, Shihab Khalil, CEO, ZagTrader, said, "Startups need all the support they can to gain access to the right tools, technology and guidance. At ZagTrader, we are committed to supporting these startups, and through the ZagStartup program we can help these upcoming entrepreneurs reach their goals. We aim to help early stage companies accelerate innovation and deliver their product to customers as quickly as possible. ZagTrader provides the productivity, security, analytics and scalability that startups need to quickly build and grow their businesses. We believe that ZagTrader is leading the way for startups and enterprises alike, with the simplest and complete experience available."

To qualify for the ZagStartUp program, startups must be privately owned; less than 3 years old; related to the financial markets sector, or part of the sandbox/startup hub programs.
Free Newsletter Sign-up