WISeKey to Integrate Artificial Intelligence at Chip Level into Its IoT Cybersecurity Vertical Platform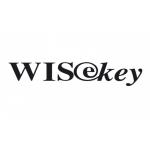 WISeKey to Integrate Artificial Intelligence at Chip Level into Its IoT Cybersecurity Vertical Platform
WISeKey International Holding Ltd (WIHN.SW) ("WISeKey"), a leading Cybersecurity and IoT company, today announced its new platform - WISeAI – which will be integrating the Root of Trust and IoT embedded devices with problem-solving Artificial Intelligence ("AI") solution into WISeKey's Vertical Platform.
While IoT remains wildly insecure, thanks to the integrated solution operated by the WISeKey Vertical Platform, IoT devices would be able to organize themselves into trusted networks based on mutual authentication, identity and integrity. This trusted cybersecurity platform will only enable IoT devices which can provide a recognized identity and a valid integrity report to communicate with peer devices that are part of the trusted community.
Adding AI at the chip level together with the WISeKey RoT it will allow the IoT to provide authenticated sensor data. Current IoT data do not provide value for their manufacturers unless it can be converted into actionable, contextualized information generated by IoT sensors fully identifiable. The majority of IoT devices are not built with embedded secured systems thus are very vulnerable. By integrating AI into the WISekey RoT and Vertical Platform, objects can develop their own cybersecurity behavior, thus making smarter and safer decisions. IoT objects with this technology will learn from attacks, defend them and transfer this intelligence via the WISekey Vertical Platform to other IoT objects pear to pear using a blockchain.
WISekey will include AI solution at the integrated circuits allowing AI to be hosted on a hardware vault with the highest level of certification able to encrypt communications and authenticate the devices. This will also allow AI to leverage the massive big data generated by the deployment of WISeKey's RoT now embedded in more than 2.5 billion devices worldwide benefitting from the strong cryptographic capabilities deployed in all sorts of IoT products.
Free Newsletter Sign-up