Telus Collaborates with Bok to Deliver Carrier Billing to Canadian Windows 10 Users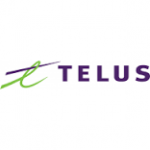 Telus Collaborates with Bok to Deliver Carrier Billing to Canadian Windows 10 Users
This week Telus, one of Canada's largest mobile carriers, launched a new integration with Microsoft to bring carrier billing to Windows 10 users throughout Canada.
As part of the integration with Boku, Windows 10 customers on Telus will be able to use their mobile phone number to save their mobile account as their preferred payment method when making any purchase across PC's, laptops, tablets, and Xbox gaming consoles.
This integration is a first for Microsoft in Canada and will bring this payment method to over 8.5 million Telus subscribers.
With the launch of Telus Canada, Boku now provides carrier billing services to Microsoft customers across 10 markets, with more to come in the near future.
Free Newsletter Sign-up