Systemax upgrades operations to focus on Its North American industrial Products and France IT Businesses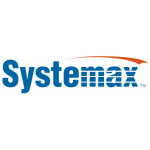 Systemax upgrades operations to focus on Its North American industrial Products and France IT Businesses
Today Systemax Inc. unveiled it has executed a definitive agreement with a management team backed by Hilco Capital Limited ("Hilco") to sell all of its unprofitable European Technology Products Group businesses. Systemax will retain its highly profitable operations in France. This step focuses the Company's ongoing operations on its profitable Industrial Products Group ("IPG") and France businesses.
With the completion of this transaction, Systemax operates two highly successful, growing and profitable businesses: IPG, its North American MRO business operating primarily under the Global Industrial brand, and its France technology Value Added Reseller business operating primarily under the Inmac Wstore brand. During 2016 these ongoing businesses, inclusive of corporate charges, generated revenue of $1.1 billion and over $38 million in operating income. In 2016, IPG generated revenue of $715.6 million and operating income of $34.3 million, and the France business generated revenue of $417.2 million and operating income of $19.2 million.
Larry Reinhold, Chief Executive Officer, said, "In the past year we have significantly streamlined our Company by exiting non-strategic and underperforming operations, positioning us to focus on our profitable and growing business segments. IPG is a strong and growing business that has outperformed its industry sector in revenue growth for a number of years and has invested in substantial infrastructure to support future expansion. Our France business, which was our largest operation in Europe, is highly successful and has historically operated largely autonomously from our other European operations. It is a well-managed and valuable asset with leading market share, double digit revenue growth and strong bottom-line performance. We believe that we have found a good home for our former colleagues in Europe. We thank them for their efforts and wish them the best of luck in their future endeavors. With a simplified and focused operating footprint and a strong cash position, we are well positioned to continue executing on our strategic plan and drive the performance and value of our businesses for our shareholders."
The businesses were sold on a cash-free, debt-free basis; proceeds were nominal. Systemax retained a small residual equity position in the sold operations and will provide transition services to Hilco for a limited period of time.
Free Newsletter Sign-up