Symphony Makes Available its Application Across All Major Web and Mobile Platforms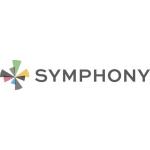 Symphony Makes Available its Application Across All Major Web and Mobile Platforms
Symphony Communication Services, LLC, the secure collaboration and workflow technology company, today announced that its application is available across all major platforms, including Android, iPhoneand Desktop. Symphony users from across the globe can now remain productive and engaged in all critical conversations whether on-the-go or at their desk through synchronized, natively-designed applications.
Since their launch to Symphony's Business and Enterprise customers, Symphony's Android and iPhone applications have earned top ratings on Google Play and the Apple App Store, respectively.
"Financial professionals can interact with each other, react to breaking news and assign tasks and workflows in real-time even when away from their desks," said David Gurlé, founder and CEO, Symphony. "For enterprises outfitting their increasing mobile workforce, our infrastructure ensures that the Symphony application retains the same security and compliance benefits across all platforms."
The Symphony application for each platform optimizes its unique security features to give users and businesses the confidence that all content accessed on Symphony, regardless of device, remains secure.
Symphony compliance controls ensure that every conversation, no matter what device used, remains compliant and auditable while users retain the same entitlements set by their administrator. In addition, both Android and iPhone applications are MDM (mobile device management) compatible, allowing enterprises to configure the app and distribute it to their employees. One such solution, announced last month, is the availability of Symphony's iPhone application on the Good Dynamics Secure Mobility Platform from BlackBerry.
Free Newsletter Sign-up