Spectra Logic Announces Spectra Verde DPE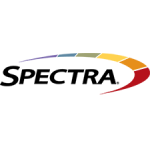 Spectra Logic Announces Spectra Verde DPE
Spectra Logic, the deep storage experts, today unveiled Spectra Verde DPE™, a new Shingled Magnetic Recording (SMR)-based NAS disk platform designed to provide high-density bulk storage for reliable, high-capacity digital preservation, at costs as low as 7 pence per gigabyte raw.
Verde DPE (Digital Preservation Enterprise), based on the proven technology of the Verde disk platform, utilises the newest SMR disk technology and is optimised by Spectra Logic's unique ZFS implementation. Verde DPE simplifies the interface to ZFS with an intuitive user interface and simple installation, while being designed for maximum cost effectiveness.
"Verde DPE combines our 35 years of deep storage expertise with the latest in disk technology providing the most affordable way to preserve digital assets forever," said Spectra Logic Chief Executive Officer, Nathan C. Thompson. "We will always provide our customers with best-in-class solutions and superior customer support for total confidence in the safety of their data."
With SMR technology – the lowest cost spinning media currently available – and Spectra's unique implementation of ZFS software RAID, Verde DPE provides unmatched data integrity with RAID Z3 triple parity, automatic rebuild to global spare drives, continuous data checksum, and asynchronous replication. The built-in NFI portal provides an S3 link to Spectra tape libraries through the BlackPearl™ Deep Storage Gateway, creating a genetically diverse storage strategy.
"With its unmatched data integrity, coupled with costs as low as 7 pence per GB, we really believe Spectra Logic's Verde DPE will enable our customers to revolutionise their IT infrastructures. It will not only give them an easy to use system, but one that is easy to scale and maintain for years to come," said Christopher Barnes, Vendor Alliance Manager, S3.
Free Newsletter Sign-up