Soldo Reveals First Multi-User Spending Account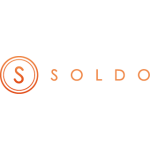 Soldo Reveals First Multi-User Spending Account
Soldo,the first multi-user spending account, has today announced the official consumer launch of its first product aimed at families who want to get a grip on their everyday finances .
The company is spearheaded by European tech veteran Carlo Gualandri, who previously founded a number of high profile startups in the media, advertising, banking and gaming sectors including Matrix (creator of Italy's first web portal Virgilio and Active Advertising, a company sold for over €2 Billion), Gioco Digitale (a regulated online gaming company sold for €130) and participated in the creation of Fineco (now the largest online bank in Italy, part of the Unicredit Group, with a market cap of €3 Billion).
The London-based startup has now been operating in beta for the past 18 months, testing and refining a solution to enable and control the flow of money inside organisations with multiple users and acquiring early customers in two markets and currencies; both the UK (£) and Italy (€).
With the conclusion of an undisclosed seven figure seed round under its belt, the innovative fintech aims to create a new market segment which has to date been left unaddressed by both banks and fintech players alike; the multi-user spending account.
In collaboration with MasterCard, Soldo is a simple solution to the everyday problem for families and businesses: how to manage the day to day spending of all those needing access to family or company money, while maintaining control of the budget and spending rules. Soldo approaches this problem with a single unifying product that allows:
MANAGEMENT OF MULTIPLE USERS Soldo allows the account holder to define a network of spenders that receives a wallet and a debit card. This could range from a couple sharing their bills or a family managing their children's spending, to a complex family network that includes parents, children, domestic workers, elderly care providers and anyone providing a regular service to the family.
ENABLING FINANCIAL AUTONOMY Soldo then allows people in that pre-defined network financial autonomy with access to money, and the freedom to spend on everyday items from a single spending account, making financial housekeeping a simple process.
SPENDING CONTROL
Soldo is spending agnostic.The account owner can set budgets and rules so that each person from aged 8 upwards has pre-defined ways they are able to use their card. For example, a partner may have full control over spending limits; a teenage child may have a daily allowance limit; a childcare provider may have use of the card during the hours of their employment with pre defined spending limits and real time notifications sent to the multiple administrators whenever the card is used. With a single tap, the owner can enable or disable online transactions, cash withdrawals and overseas spending.
TRANSPARENCY
Soldo gives instant real time alerts on what happens in the spending account so that a family can keep track of their daily spending habits.. Everything that has been spent through the account is reported in statements that can be explored in the app as well as exported for further analysis.
Soldo's goal is to allow the simple management of a family's finances, and in the near future that of a business. The company solves a very specific problem that single user wallets or debit cards currently do not: multiple users of a single spending account with full control over usage and access that enables the separation of day to day spending from the monthly bills that a traditional bank account takes care of.
Carlo Gualandri Founder & CEO, said, "Soldo is not looking to disrupt the universal banking system, nor is it looking to compete for traditional banks' customers. We have identified a problem that is common to many families and businesses and created a simple solution that will work alongside customers' current banking systems. The evolution of financial regulations and technology, alongside a shift in user behaviour is opening up possibilities for new players such as ourselves to enter the market, offering new and innovative financial services. We envision our customers will continue using traditional banking services for what they do best and make their lives easier by using Soldo to manage day to day spending for everybody in a family or business environment."
Designed from the ground up to be multi-market, language, jurisdiction and currency Soldo has developed its cloud-based, full stack technology which operates with its own licence managing compliance and risk, as well as being FCA regulated. Currently operational in the UK and Italy, the team will quickly roll out to other European markets.
Gualandri concluded, "We are forging a new market space in the consumer and business spending arena after recognising the existence of a gap in the market for a product that allowed people to define a family or business network where all members needed access to a spending account, and at the same time, allowed them to set varying degrees of access and controls over each individual's spending. We're looking forward to work closely with our customers to continue improving and evolving Soldo for their needs."
Free Newsletter Sign-up