Redwood Software Named a Strong Performer in Independent Robotic Process Automation (RPA) Report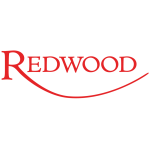 Redwood Software Named a Strong Performer in Independent Robotic Process Automation (RPA) Report
Redwood Software, enterprise robotic process automation specialist, has been named as a Strong Performer in the Forrester Research, Inc. report: "The Forrester Wave™: Robotic Process Automation, Q1 2017".
The report evaluates Redwood's solution against criteria including desktop and virtual desktop integration, bot creation design and automation engine, and others. Forrester notes that Redwood is more API-oriented (data integration) and less UI-oriented (desktop integration) than other vendors in the field. It also highlights that Redwood draws on its ERP professional services experience,
plugging inefficiencies in SAP and Oracle enterprise apps to reduce manual labour in supply chain, logistics, forecasting, ecommerce delivery, and financial posting.
Redwood's robot deployment times are reduced by a catalogue of SAP and Oracle robots, resulting in a smaller set of centrally run robots that run without concern for a physical desktop. Control room and governance features include real-time views of robot progression, and audit forms that provide a snap shot of what the robot has executed with data sources and steps.
Redwood believes that this marks its core differentiation. Its preferred method of integration is where robots don't interact at the User Interface (UI) level, but integrate directly with the ERP and other applications. Its large library of pre-built components and over 100 robotic business processes takes away the need for custom coding and on-going script maintenance. This results in the highest degree of automation levels (between 70-100%), fast implementation times, and reusable robots that can be scaled and deployed globally with ease.
Redwood's vision is to help businesses achieve 'The Robotic Enterprise'™, whereby all processes –such as Record to Report, Order to Cash, Procure to Pay, Human Capital and the Supply Chain – are run by robots, only including people where human judgement and analysis is required. Eliminating the need for desktop based automation takes away the need for large teams of people to manually manage and recode robots. Instead, there are generally a few business users who are empowered to make business process changes without the need for constant script development and maintenance.
Tijl Vuyk, Founder and CEO, Redwood Software adds, "We are pleased to have been recognised by Forrester in this space, which we believe underscores the strength of our vision for how back office processes can be re-imagined and robotised. Our in-depth ERP knowledge allows us to go deeper and wider into processes, helping businesses streamline processes and redirect resources to where they can have greatest business impact – customer care, marketing and product innovation."
Free Newsletter Sign-up