Park Square Goes Live on thinkFolio from IHS Markit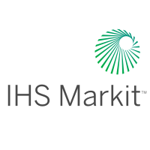 Park Square Goes Live on thinkFolio from IHS Markit
IHS Markit, a world leader in critical information, analytics and solutions, today announced that Park Square Capital ("Park Square"), one of Europe's leading independent credit providers, has gone live on its order management and portfolio modelling system, thinkFolio. The implementation delivers operational efficiencies for Park Square's front and middle office functions, with thinkFolio seamlessly integrating with the firm's other IHS Markit loan offerings, providing end-to-end connectivity and workflows.
Park Square is using thinkFolio for portfolio modelling and construction, cash management, compliance and automation of the trading and trade approval processes. thinkFolio facilitates straight-through-processing to WSO, IHS Markit's loan portfolio software, providing a single platform for position management, full portfolio NAV and reporting.
Park Square has also recently gone live on IHS Markit's electronic loan trade processing platform, ClearPar, ensuring the efficient settlement of par and distressed loan trades.
"The thinkFolio go-live completes our front-to-back-office IT transformation, which we expect will deliver benefits across the entire investment management lifecycle and allow us to efficiently and effectively deal with the growth of our business using sophisticated technology," said Andrew Haywood, CFO at Park Square. "Moving to thinkFolio and ClearPar will not only help us streamline the trading and settlement of loans, but also enable us to run advanced portfolio and instrument-level analytics on our assets and embed our existing compliance controls as a systemic part of our workflow."
"As the syndicated loans market continues to grow, we are witnessing increasing demand for our front-to-back-office loans solution," said Yaacov Mutnikas, EVP of financial market technologies and chief data scientist at IHS Markit. "We're looking forward to working with Park Square to help deliver on the operational efficiencies promised by this project and we're confident that our end-to-end loans solution can scale with the firm as it grows."
Free Newsletter Sign-up