Nuvias Launches New Switzerland Office in Zurich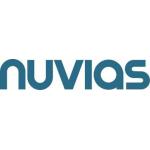 Nuvias Launches New Switzerland Office in Zurich
Nuvias, the pan-EMEA, high value IT distributor (which includes Zycko, Wick Hill and SIPHON) announces the opening of a new office in Zurich, Switzerland. This latest office gives Nuvias complete coverage across the DACH1 region and complements its existing offices in Germany (Munich, Hamburg and Berlin) and Austria.
Helge Scherff, Regional Vice President, Central for Nuvias, said: "Our business in Switzerland, which we have been servicing from our German office, has been growing, so we decided to open a Swiss office, with both sales and technical personnel to support our customers there. We want to act as a true local partner to the local reseller base, providing the service and support they need.
"We have already appointed sales and technical staff to the office and will be building the numbers during the coming months. Besides providing local support, the Swiss office will also have access to the portfolio and facilities available to the wider Nuvias Group across EMEA."
Riverbed appointment
A key motivator in opening the office was Nuvias' appointment by Riverbed as a Swiss distributor, an extension of Nuvias' existing EMEA distribution agreement with the networking vendor. Zycko (now part of the Nuvias Group) has been a Riverbed distributor since 2005, and is the most extensively resourced, qualified, experienced and successful Riverbed distributor in EMEA. The new office allows Nuvias to give Riverbed the best service and support at a local level in Switzerland.
Paul Eccleston, CEO of Nuvias, commented: "Nuvias has traded successfully in Switzerland for many years, through Zycko and Wick Hill. The growth of our business in Switzerland, and the opportunities we see here, are the reason for opening this new office. We see this is as a serious commitment to the territory, and in particular to Riverbed, with significant opportunities for local resellers. As planned, we are extending our reach in EMEA to bring the highest quality of service and support to our channel partners across the region."
Free Newsletter Sign-up