Neyber Chosen By Team Rewards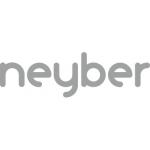 Neyber Chosen By Team Rewards
Neyber, the leading provider of salary deducted loans, has been chosen by the employee benefit platform provider Team Rewards to provide loans across its UK employee customer base.
Neyber provides financial employee benefits that enable employees to reduce borrowing costs with access to affordable loans integrated with payroll - all at no cost to the employer. The disruptive consumer lending platform enables employers to offer loans at more affordable rates than are accessible on the High Street – 4.9% APR. Loan repayments are taken through a unique salary deduction technology that integrates directly with employer payroll systems.
Neyber's affordable rates, have delivered an effective 5% pay rise to the majority of its existing borrowers, by enabling them to consolidate their debts, saving them up to 20% on monthly debt repayments.
Team Rewards is one of the UK's longest established employee benefit companies. It has a wealth of knowledge in employee benefits, salary sacrifice, flexible benefits, web platforms and employee engagement. By using some of the industry's most sophisticated technology platforms and combining these with one of the widest ranges of employee benefits available, Team Rewards provides a complete employee benefits and communications service for its clients.
Neyber was chosen by Team Rewards because of its focus on improving financial education and wellbeing in the workplace in an era where 70% of UK employees admit to having financial worries and at least 17.5M1 working hours are being lost annually due to employees taking time off work as a consequence of financial stress.
Commenting on the partnership, Team Rewards Co-Owner and Managing Director, Richard Rankin said: "Neyber offers the most compelling new employee benefit that we've seen and that's why we're happy to conclude this agreement and recommend Neyber to our clients and partners. The combination of Neyber's attractive loan product and Team Rewards' HR knowledge and expertise will help to revolutionise the provision of financial employee benefits in the UK."
Neyber co-founder and Chief Executive Officer, Martin Ijaha, said: "I'm delighted that Team Rewards has chosen to partner with Neyber. By working together we will be able to enhance the financial wellbeing of employees across the UK through the providing access to loans that slash their monthly credit costs."
Free Newsletter Sign-up