Market Drivers and Forecast from Technavio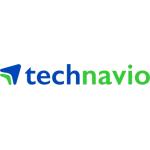 Market Drivers and Forecast from Technavio
Technavio analysts forecast the global analytics and risk compliance solutions for banking market to grow at a CAGR of more than 17% during the forecast period, according to their latest report.
The research study covers the present scenario and growth prospects of the global analytics and risk compliance solutions for banking market for 2016-2020. To determine the market size, the study considers revenue generated from the Americas, APAC, and EMEA.
Geographically, the Americas lead this market segment with a market share of over 46% (2016 figures). The region is forecast to have a market value of USD 1.08 billion by 2020, with a CAGR of 16.52%. Since financial service providers are adopting big data technologies, there has been an observed improvement in risk management and customer target marketing abilities. Additionally, they have been continually adopting to new marketing analytics to handle and analyze big data applications. These two factors are responsible for the dominance of the Americas in this market.
"CMO, one of the key vendors in this market space, has established a strong presence in the IT services sector through its range of offerings such as audit and assessment, and compliance management. Vendors who can provide a wide array of related services and are capable of evolving with the constantly changing regulations will flourish in this market," says Amit Sharma, one of the lead market research analysts at Technavio.
Request a sample report: http://www.technavio.com/request-a-sample?report=55251
Technavio's sample reports are free of charge and contain multiple sections of the report including the market size and forecast, drivers, challenges, trends, and more.
Technavio analysts highlight the following three factors that are contributing to the growth of the global analytics and risk compliance solutions for banking market:
Exponential growth in data and portfolio risk solutions
Increased need to comply with regulatory requirements
Greater efficiency and productivity
Exponential growth in data and portfolio risk solutions
With an ever-increasing penetration of digital devices, data privacy and data security are becoming increasingly essential in the banking industry. For better governance in the organization, chief information officers (CIOs) need to form a strategy for their organizations, which can take care of data security and compliance issues. With rapidly changing business environments and requirements, a system that can evolve with this environment needs to be implemented.
Cloud-based information governance infrastructure has emerged as a viable option for many organizations due to benefits such as low cost with minimal technological infrastructure support, rapid and predictable implementation, automatic and seamless upgrading, and ease of leveraging cloud‐based data across the organization. Additionally, this set-up also helps organizations in quick deployment of policies across all applications and systems. Information is automatically managed and used to make better business decisions.
Increased need to comply with regulatory requirements
"Governments worldwide are enforcing acts and policies and data breach notification laws that companies need to comply for conducting business effectively. Companies have realized that cloud-based information governance reduces the costs when compared with isolated regulation-specific compliance programs, which has resulted in their increased adoption to ensure regulatory compliance and to gain a competitive advantage," says Amit.
Additionally, enterprise content management (ECM) tools deliver automation capabilities for monitoring, auditing and reporting to make regulatory compliance easier. Without these basic tools, businesses are limited to manual processes, which increases business risk. The key driver for these services was the financial crises of 2008, which pushed the banking sector to redefine their business operations and achieve significant efficiencies.
Greater efficiency and productivity
Companies always allocate minimum budget to specific business operations to ensure efficient and highly productive processes. Outsourcing back-office functions like budget monitoring, database maintenance, and query fielding help companies to re-focus on activities that are integral to the company's growth. This not only reduces costs but also reduces the stress and burden the employees would otherwise face.
This practice not only enables growth but also supports changes of direction and enables the companies to leverage the available resources more rapidly and efficiently. With increase in realization of this multi-dimensional value proposition among businesses, back-office functions are becoming among the most outsourced operations in the world. Additionally, in case any difficulty in businesses, the outsourcers are better equipped to identify and remedy the mistakes and in ensuring the suitable continuity of the processes. This ensures a continued demand for the service through the forecast period.
Browse Related Reports:
Global Governance Risk and Compliance Platform Market 2017-2021
Global RFID Lock Market 2016-2020
Global Life Jacket Market 2016-2020
Become a Technavio Insights member and access all three of these reports for a fraction of their original cost. As a Technavio Insights member, you will have immediate access to new reports as they're published in addition to all 6,000+ existing reports covering segments like lab equipment, outdoor gear, and health and wellness. This subscription nets you thousands in savings, while staying connected to Technavio's constant transforming research library, helping you make informed business decisions more efficiently.
Free Newsletter Sign-up