Lexmark awarded Healthcare Market Leadership by Buyers Lab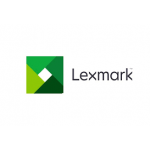 Lexmark awarded Healthcare Market Leadership by Buyers Lab
Lexmark International, Inc., a global imaging leader, has received a 2017 PaceSetter award in the Healthcare: Group Practices category from Buyers Laboratory (BLI).The award was given for its exceptional portfolio of devices, solutions and services for healthcare providers.
The BLI PaceSetter is a first-of-its-kind award that recognises the vendors that offer the most impressive portfolios of devices, solutions and services for healthcare providers.
The leadership award is based on customer buying requirements in eight categories: hardware, software, service/support, security, professional services, role of vertical leadership, industry certifications and value/price.
"Clinics, group practices, outpatient and transition-care centres, and other small to mid-size healthcare providers are confronted with the same regulatory scrutiny and information-security concerns as hospital networks, but generally without the luxury of large IT support teams to handle the particulars. So selecting a partner that can help shoulder those burdens is so important," said Jamie Bsales, director, Office Workflow Solutions Analysis at BLI. "Our study showed that Lexmark offers not only the right document imaging hardware for such environments, but also the software and expertise to ensure customers get the most out of the solutions after the sale."
According to BLI, "Lexmark performed well in the Group Practices analysis thanks to its excellent line-up of A4 and A3 laser MFPs and printers that cover any need a doctor's office, clinic, or small hospital is likely to have." In fact, Lexmark recently won BLI's 2017 Colour Printer/MFP Line of the Year award.
BLI also recognised Lexmark's "unique document-centric solutions developed expressly for healthcare providers," such as the Lexmark Downtime Reports application, which uses Lexmark smart MFPs to provide anytime access to patient forms, charts and reports — even during computer or network downtime.
On services, BLI commented, "Lexmark employs healthcare-specific pre- and post-sales support teams (many of whom come from the industry) to handle all aspects of the deployment and roll-out of a customer's chosen solutions."
"We are honoured to be a recipient of the inaugural BLI PaceSetter award for the healthcare market," said Brock Saladin, Lexmark senior vice president and chief revenue officer. "Lexmark brings more than 25 years of deep industry experience and knowledge to deliver tailored healthcare output solutions for the most challenging healthcare information management requirements, helping improve patient outcomes."
Lexmark Healthcare products integrate digital and physical content within core healthcare applications to help providers make informed decisions, enable growth, and save time and money.
Free Newsletter Sign-up