Intelliflo's integration with Distribution Technology's award winning Dynamic Planner tool goes live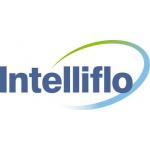 Intelliflo's integration with Distribution Technology's award winning Dynamic Planner tool goes live
Intelliflo, the UK's leading provider of web-based business management software, has made Distribution Technology's Dynamic Planner tool available through its Intelligent Office (iO) product. The tool gives iO users streamlined access to award winning risk profiling and financial planning software and removes the need for re-keying of data.
The integration also sees any documents generated or any client data updates pushed back in to iO to form part of the compliance file. This will save advisers and firms significant amounts of time and reduce the potential risk that comes from re-keying client information, while giving them access to tried and tested, market leading technology.
The integration was first developed last year and has been in use with mutual client SimplyBiz since late 2014.
Nick Eatock, Executive Chairman at Intelliflo added "We are delighted to be working with Distribution Technology on this initiative and believe that this integration will be warmly welcomed by our mutual clients as a real time and accuracy saving for users of our respective best of breed applications."
Ben Goss, Chief Executive at Distribution Technology said; "We are very excited that this new proposition has now gone live and look forward to a successful relationship with our partners at Intelliflo to support both existing and new client firms. It has become very clear that advisory firms want a combination of tried and tested, award winning software from both our firms. It means that they can benefit from applications which are best-of-breed in their areas without the cost and risk of re-keying."
Free Newsletter Sign-up