Infoblox and Vista Equity Partners Receive Approval from the German Federal Cartel Office in Connection with Proposed Transaction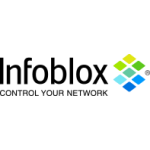 Infoblox and Vista Equity Partners Receive Approval from the German Federal Cartel Office in Connection with Proposed Transaction
Infoblox Inc. and Vista Equity Partners announced that they have received approval from the German Federal Cartel Office in connection with Vista's previously-announced tender offer to purchase all of the outstanding shares of common stock of Infoblox at a price of $26.50 per share in cash.
As previously announced on October 14, 2016, the United States Federal Trade Commission (the "FTC") and Antitrust Division of the United States Department of Justice (the "Antitrust Division") have granted early termination of the waiting period under the Hart-Scott-Rodino Antitrust Improvements Act of 1976, as amended (the "HSR Act").
Vista's affiliate, India Merger Sub, Inc., commenced the tender offer on October 7, 2016 and the tender offer will remain open for Infoblox stockholders until 12:00 midnight, New York City time, at the end of the day on November 4, 2016, unless extended or earlier terminated in accordance with the terms of the merger agreement. The transaction remains subject to a minimum tender condition and other closing conditions described in the Schedule 14D-9 filed on October 7, 2016, as amended, and is expected to close in the second quarter of fiscal 2017.
Free Newsletter Sign-up