IBM Launches Its First Cognitive RegTech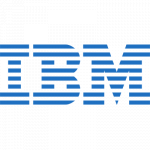 IBM Launches Its First Cognitive RegTech
Today, IBM launched the first suite of cognitive solutions to help financial institution professionals manage their regulatory and fiduciary responsibilities.
The Watson-powered software, which can be deployed on the IBM Cloud, is designed to help financial professionals in three areas: understanding regulatory requirements, delivering increased insight into potential financial crimes, and managing financial risk with a new architectural approach for data.

Managing risk and compliance currently consumes 10 to 15 percent of operational spending budgets among major banks, with annual spending estimated at $270 billion per year for financial services organizations1. This burden is expected to only grow in the coming years. By 2020, the global financial services industry will contend with an estimated 300 million pages of regulations, with thousands of new pages added each year after that 2.

Watson - IBM's artificial intelligence and cognitive computing platform - has assisted a wide variety of professionals in managing massive and complex bodies of data. The company has trained Watson in the nuances of specific industries, including healthcare and cybersecurity.

Now, IBM is doing the same for financial regulations.

Promontory Financial Group, an IBM subsidiary that specializes in risk management and regulatory compliance, has trained Watson initially on 60,000 regulatory citations. Watson has also started to review transactions and cases related to potential financial crimes. The result is a suite of cognitive solutions that are designed to offer professionals assistance in making better-informed risk and compliance decisions with greater speed. Over time, additional data sets will be added, which will allow the machine learning and analytics embedded in Watson Financial Services to further expand and help improve the insights provided to professionals.

"Two generations ago, IBM brought the first computers to the financial services sector, allowing banks and other institutions to foster greater trust in the market by operating more efficiently and accurately," said Bridget van Kralingen, senior vice president, IBM Industry Platforms. "To strengthen trust today, financial institutions must analyze an industry's worth of information to help monitor risk and compliance. No individual, or team of individuals, can adequately do this alone, and so once again, IBM is bringing a new type of computing - cognitive computing - to help these professionals operate more effectively."
Gene Ludwig, founder and chief executive officer at Promontory Financial Group, added, "The speed and volume of information that financial institutions must manage is already daunting and yet still growing rapidly. The answer to this problem is cognitive technology taught by industry experts, like those at Promontory. Essentially, we're embedding our deep regulatory experience into Watson so that a broader group of professionals can benefit from this knowledge and help their organizations operate more effectively and efficiently."

The solutions are available to financial services industry clients, many of whom have worked with IBM and Promontory to address their risk and compliance needs.
"The growing demands of regulators for more complex reporting has presented the banking industry with an enormous technical challenge," said Rita Gnutti, head of market and counterparty risk internal models at Intesa Sanpaolo. "Working with partners like IBM, we can be more confident that our rigorous and consistent approach to risk modelling and reporting will satisfy the latest FRTB regulatory requirements."
Free Newsletter Sign-up