First Data and KeyBank Team Up to Enhance Merchant Services Offering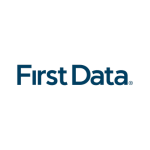 First Data and KeyBank Team Up to Enhance Merchant Services Offering
First Data (NYSE: FDC), a global leader in commerce-enabling technology, and KeyBank(NYSE: KEY), one of the nation's largest financial services companies, today announced a new relationship designed to provide enhanced merchant services solutions to KeyBank's commercial, business, and government clients across the country. The partnership will allow KeyBank to offer First Data's entire portfolio of business tools, including the Clover®platform which provides next-generation capabilities for business owners to accept payments, manage inventory, track sales, and access revenue-generating analytics and rewards programs.
"KeyBank is one of the nation's leading financial institutions, with a trusted brand and a rich history that supports business owners by delivering innovative solutions," said Chris Foskett, executive vice president, head of corporate and business development, First Data. "This new, long-term partnership strengthens First Data's distribution network and builds upon our momentum with the preeminent financial institutions in the U.S. and around the world."
"The new partnership shows our ongoing commitment to offer clients innovative solutions that simplify their lives and allow them to focus on running their businesses better," said Harmeet Soin, co-head of Product and Innovation for KeyBank's commercial payments group. "First Data's expanded capabilities coupled with Key's customer centric and advisory approach will be a clear differentiator in the market."
As part of this agreement, KeyBank will maintain its direct relationship to their clients while offering First Data's market-leading solutions. KeyBank customers will be able to access the full Clover suite of solutions, including: Clover® Station, Clover® Mobile, Clover® Mini, and Clover® Go, as well as the Clover® App Market. In addition to the Clover suite, KeyBank clients will also have access to TransArmor, First Data's security offering, Gift Solutions, and loyalty tools. They will also be able to use First Data's developer portal, which makes it easy for software developers to integrate to the First Data platform and incorporate commerce into the solutions they develop for their clients.
Free Newsletter Sign-up