Fíonta Integrates Freeflow Digital Team and Clients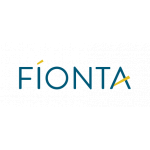 Fíonta Integrates Freeflow Digital Team and Clients
Fíonta is pleased to announce that it has hired several senior staff from Freeflow Digital, along with associated nonprofit and association clients. Freeflow Digital is sunsetting after a stellar 11 years of business.
"Freeflow Digital's talented technical staff complements our team, providing additional depth in key technical areas,"stated Lisa Rau, CEO of Fíonta. "With similar service offerings and a shared dedication to serving nonprofit organizations and associations, the transition provides continuity of service to the Freeflow clients, a compatible home for Freeflow staff and enhanced service to all of Fíonta's clients. The increased capacity enables an acceleration of our growth."
Fíonta's web design and development team will now be led by industry veteran Gordon Withers. With a long history of working with, and for, associations and nonprofit organizations, Gordon brings both deep functional experience and excellence in web and database technology project execution. At Freeflow Digital, Gordon was the director of client services. He will serve as Fíonta's director of web services.
"Fíonta's like-minded culture and focus on Salesforce and web technology for nonprofits of all kinds made it a natural home." – Gordon Withers, Director, Web Services
Free Newsletter Sign-up