Diebold Nixdorf Adjusts 2017 Financial Forecasts Downwards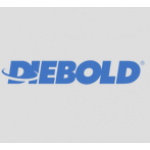 Diebold Nixdorf Adjusts 2017 Financial Forecasts Downwards
Diebold Nixdorf, Incorporated today announced it is adjusting its full-year financial outlook for 2017.
Full-year revenue is now expected to be in the range of $4.7 billion to $4.8 billion. Earnings per share on a GAAP basis is now expected to be in the range of $(1.65)-$(1.45), or $0.95-$1.15 on a non-GAAP basis. The company is in the process of closing its books for the second quarter 2017, and expects orders, revenue and adjusted EBITDA in the period to be comparable with first quarter results.

As previously disclosed, the company's banking business is increasingly made up of large, complex projects with higher software content, resulting in a longer customer decision-making process and order-to-revenue conversion cycle. As a result, the timing and volume of orders to date leads the company to adjust its 2017 guidance.

In addition, the delay in systems rollouts also has a negative impact on the company's service business. This change in volume, combined with investments in hiring and training in the service organization as part of the company's transformation, will pressure near-term margins.

"We are encouraged by the positive feedback we are receiving from customers, which demonstrates our strong competitive position," said Andy W. Mattes, president and chief executive officer, Diebold Nixdorf. "Clearly, we are disappointed in our near-term financial performance. That said, we continue to improve our operating expenses from the prior year and are taking steps to further accelerate our cost reductions. As a result, we are increasing our DN2020 net savings target to $240 million. We are committed to realizing the full potential of our new company and delivering results for all our stakeholders."
Free Newsletter Sign-up