ClusterSeven Optimises its Company Website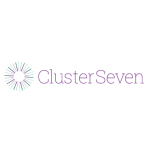 ClusterSeven Optimises its Company Website
ClusterSeven, the leading provider of strategic software for End User Computing (EUC) management, has today launched its new company website. Optimised for all mainstream mobile devices, web browsers and personal computers; this new website offers visitors an enhanced user experience including a modern look and feel, simple and intuitive navigation functionality and most importantly, timely and informative content.
In addition to helpful resources such as company news, product datasheets, topical blogs, events and case studies to help customers to understand the ClusterSeven proposition better; the new resource 'Library' will house the most current industry analysis reports such as the Actuarial Systems Market Update, especially developed by the CEB Tower Group for ClusterSeven. New content will be continually added to provide customers with the latest information on the evolving governance, risk and regulatory compliance landscape.
"We are delighted with the new website and hope that our audience finds it useful," commented Laura Whitehead, Marketing Director at ClusterSeven. "This is of course only the first phase of the project, and the truth is that no website effort is ever complete. We will be constantly enhancing the site, both for usability and content."
The website is part of a larger ongoing corporate communications initiative. A new LinkedIn company page can be accessed here https://www.linkedin.com/company/cluster-seven; and the Twitter handle is @ClusterSeven. In addition to the website, ClusterSeven will regularly disseminate new announcements and information as well as interact with the company's audience via these social channels.
Free Newsletter Sign-up