Clifford Chance Partners with Artificial Intelligence Provider Neota Logic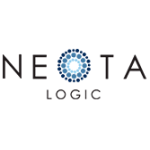 Clifford Chance Partners with Artificial Intelligence Provider Neota Logic
International Law firm Clifford Chance LLP is working with Neota Logic Ltd, providers of intelligent software for legal and compliance, to develop automated solutions for assessing the impacts of regulatory rule changes on financial institutions.
Initially, Neota and Clifford Chance are creating an application which is to generate shareable legal guidance in the highly regulated Over The Counter (OTC) Derivatives market.
Paul Greenwood, Clifford Chance Chief Information Officer, said: "We are constantly exploring ways in which we can apply new technologies to the benefit of our lawyers and their clients and have made several recent investments in this area. Neota Logic is an example of how combining our expertise with intelligent automation software can add significant value. This collaboration is part of our journey to bring together the best of today's technological capabilities and the best legal skills and expertise."
Richard Seabrook, European Managing Director, Neota Logic, added: "We are hugely excited to be working with such a prestigious firm as Clifford Chance. Our unique technology is ideal for automating complex, regulatory compliance matters. Through our intelligent applications, lawyers and their clients can quickly get a sense of how the rules may apply to their unique business situation and what steps they need to take."
Free Newsletter Sign-up