Clearwater International's TMT Sector Comments on Market shake up over the next couple of years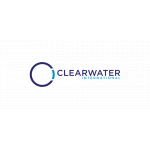 Clearwater International's TMT Sector Comments on Market shake up over the next couple of years
Whilst the major headlines in the telecommunications market have been reserved for B2C mega deals such as BT's acquisition of EE for €14.5bn, it is in the B2B market where the volume of the M&A activity reshaping the sector is really taking place.
The lines that once separated telecoms and IT service players have become increasingly blurred over the past several years, and large scale acquisitions such as NTT's acquisition of Dimension Data have filtered down into the mid-market where acquisition activity is beginning to really flourish. The SME market in particular, where there are fewer entrenched relationships looks ripe for consolidation.
A series of private equity investments into buy-and-build vehicles across telecoms and IT services over the last 12 months look set to accelerate this drive towards a unified communications model in the B2B market. Investments over the last year have included:
Lyceum's €57m acquisition of Timico, a managed cloud service provider. Lyceum reportedly have ambitious plans to accelerate the business' shift to becoming an end-to-end provider as well as pursuing acquisitions to accelerate growth;
GCP's investment in Arrow Business Communications for which it has provided a "significant acquisition fund" to strengthen its hosting, data and IT services portfolio; and
Beech Tree's €40m buyout of Wavenet, a specialist provider of unified communications services to UK SMEs for which it has committed "a significant acquisition war chest".
Existing consolidators have also kept corporate financiers busy with transactions such as Maintel's €55m acquisition of troubled rival Azzurri Communications, and LivingBridge-owned Metronet's €54m acquisition of hosting services provider M247 in October last year.
Unsurprisingly given the level of demand for assets, valuations in the market appeared to hold firm through the initial Brexit decision and have even shown signs of improvement during 2017. Multiples for listed IT services and telecoms firms hit their peak in the last half of 2012 reaching an average of 14x EBITDA before falling between 2013 and 2015 to a low of 8.3x. However, valuations began to recover during 2016 before reaching a steady 12.1x EBITDA in the first quarter of 2017.
As telecoms and IT service providers vie for control of the changing landscape, business models will need to evolve to meet the challenges posed by this expansion of capabilities. However, factors including attractive growth rates, strong recurring revenues, a significant buy-and-build opportunity and the potential resulting synergies will continue to mean that the unified communications sector is an attractive market for investors in the coming months and years.
Free Newsletter Sign-up