Citi Launches Innovation Lab in London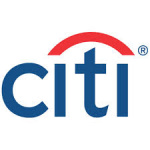 Citi Launches Innovation Lab in London
Citi is expanding the network of its Global Innovation Labs with the opening a new hub in London.
Headquartered at the WeWork offices in Moorgate, Citi's London Innovation Lab will initially employ 75 technologists from a variety of backgrounds with a focus on software development skills across a wide range of sectors and disciplines. The London Lab will also host the EMEA operations of Citi Ventures, the team in charge of venture capital investing and external partnerships driving innovation, as well as Citi's D10XSM Program, an internal strategic growth model that enables Citi employees to take new business ideas from concept to launch.
The London Lab will support Citi's Markets and Securities Services business globally with a focus on building competitive advantage for clients through solutions leveraging advanced technologies, including data science and visualization as well as high performance computing.
Citi established its first innovation Lab in Dublin in 2009 and has since expanded the network of its Global Innovation Labs to strategic locations including Israel, Singapore and Mexico, with more than 250 senior technologists globally. Citi's Global Innovation Labs promote rapid research, experimentation and prototyping of next-generation solutions that will deliver value to clients.
"The financial services industry has historically been a large user of technology," Paco Ybarra, Global Head of Markets and Securities Services, said. "We have always invested heavily in digital, but what we are seeing now is a step-change in both the investment we dedicate to technology and the pace of the evolution. The addition of London to our network of Global Innovation Labs highlights our commitment to the UK as a strategic hub for innovation".
Free Newsletter Sign-up