BW Unveils The Enneagram and the Evolution of Work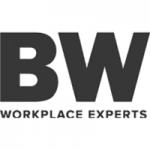 BW Unveils The Enneagram and the Evolution of Work
Today BW launches its latest White Paper which presents the Enneagram: an untapped model for understanding the complexities of personality, supporting different types of workers, and informing more effective workplace design.
Current trends that hit the headlines suggest a one size fits all approach to workplace design: The AstroTurf is rolled out, the beanbag chairs ordered, and of course the obligatory table tennis or foosball table. Yet conversely our technological, social and economic trends are more complex than ever.
This White Paper examines the relationship between individuals, organisations, and workspaces, in order to consider how to unlock greater potential for diverse personality types.
The paper reviews empirical research on the Enneagram, whilst comparing it with the academically established Five Factor Model and the simplistic extremes of the Meyers-Briggs model.
Presenting a case study on leveraging the Enneagram for happiness, innovation, and effectiveness at work, illustrating the potential to offer unique insights and dynamic growth potential for the 'whole person'.
Impact on Business
Business is facing what many are calling the fourth Industrial evolution. Gone are the days of the Hooray Henry golf-ball-hitting frenzy of Wolf of Wall Street or the 10am scotch-a-clock ad agencies of Mad Men. With Apple dominating the music industry in just five years, Uber commandeering the transport sector and the rise of FinTech, the barriers between industries seem to be breaking down. With banks still reeling from the 2008 downturn, the tech sector is taking advantage by proceeding aggressively with digital innovations like ApplePay, TransferWise, and Bitcoin. It's no secret that this means big changes for the big banks.
Are we all tech?
As various functions of the legal, financial, and media industries are technologised, the skillsets and personality traits drawn to these sectors are changing as well. It is critical to consider which personality types will be valued and undervalued in this new era.
What can we do to support a variety of workers bringing different strengths to the new world of work through the design and management of our workspaces?
We know that personnel and facilities are the top two operating expenses for most companies, so making sure these two assets optimally complement each other is crucial for success. The foundation of productivity is to make sure our core operating system—our workforce—is functioning at top notch. Workforces comprise many individuals all with different personality types and the environment in which they work may play a significant role in employee happiness, innovation and their organisations profitability.
Free Newsletter Sign-up