Branch Transformation 2018: What does your branch mean to you?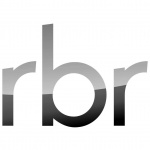 Branch Transformation 2018: What does your branch mean to you?
Branch Transformation 2018: What does your branch mean to you?
HSBC, JPMorgan Chase, Umpqua Bank and UniCredit will be among the 35 speakers to share their thoughts on what branch banking means to them at the Branch Transformation 2018 conference in London later this year
If branches are no longer transaction centres, what are they?
It is now commonly accepted that transaction volumes in branches are in decline in many parts of the world, and banks are having to rethink their branch strategies in the light of this new paradigm. The branch of the future is not a place where customers come to deposit cheques; it is a place where they get to know their bankers and receive advice on important, life-changing financial decisions, such as mortgages, life insurance and small business loans. The experience customers receive in branches is critical to the relationship they go on to forge with the bank; in today's environment, the key purpose of the branch is to build human connections to attract, and retain, customers.
November event is leading conference and expo dedicated to branch strategy
Branch Transformation 2018, being held in London on 27th and 28th November 2018, is a unique annual forum which brings together banks from around the world to discuss ways to make the most of their branches. The two-day speaker agenda provides inspiration and practical solutions through bank case studies and thought leadership presentations from the industry's key strategists, while extended networking breaks and an exhibition hall allow delegates to explore the latest branch-enhancing technology*.
Commenting on the importance of RBR's Branch Transformation conferences, Managing Director, Dominic Hirsch, said: "The branch is still an incredibly valuable channel, but the challenge for banks is to ensure they develop revenue streams and manage costs within the branch, while all the time keeping a sharp eye on delivering superior customer service".
Interest in branch transformation continues to grow year-on-year
Branch Transformation has grown each year since its inception, and 2018 promises to be the largest edition yet. With 35 speakers across 25 sessions, record numbers of delegates – over 550 – and representation from 150 companies and 40 countries, there is no better place to immerse yourself in the latest thinking on branch strategy. There is still time to get involved, as a speaker, sponsor or delegate; further information, including a full speaker agenda, can be found at www.rbrlondon.com/branchtransformation.
Free Newsletter Sign-up