GlobeOne Announced Strategic Partnership with VNPT-Vinaphone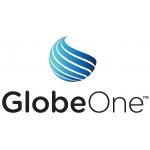 GlobeOne Announced Strategic Partnership with VNPT-Vinaphone
GlobeOne, committed to bringing socially-conscious innovation to the financial sector, today announced that VNPT-Vinaphone has signed a Letter of Intent with GlobeOne. VNPT-Vinaphone is the first Mobile Network Operator in Vietnam that has decided to align itself with GlobeOne as it builds up its rapidly expanding network of Corporate Members and Member Banks around the world. Targeting both the financially underserved and socially-conscious millennials, GlobeOne is well positioned to capture Vietnam's huge cohort of digital natives converting to smartphones, enabling the company to provide people with mobile-based access to meaningful and affordable financial services from their Member Banks, and the patent-pending income-building SocialBoostTM program.
This partnership between GlobeOne and VNPT-Vinaphone marks two companies with similar visions coming together for the greater good," said Sunil Sachdev, Chief Business Development Officer at GlobeOne. "The VNPT-Vinaphone brand has been built on the principle of inclusion, of being "available everywhere," and our alliance now means more people across Vietnam will be able to access unique financial tools and start to enjoy the considerable benefits of financial inclusion."
"VNPT-Vinaphone is proud to enter into this partnership with GlobeOne," said Pham Anh Tuan, Acting Director, Market Research and Service Development Division at VNPT-Vinaphone. "Their community-based model brings even more innovation to a dynamic mobile banking sector, and it is innovation with real, tangible benefits. The nationwide coverage of the VNPT-Vinaphone brand will enable more people to access these benefits, and we believe the opportunity to earn additional income streams will be a major attraction to both our existing users as well as a new customer base."
GlobeOne's innovative mobile app will offer access through Member Banks to a demand deposit account, a security savings account, a secured line of credit, domestic and international transfers between GlobeOne Individual Members, as well as access to the income-building SocialBoostTM program, which gives Members the opportunity to earn a new income stream while helping those who need it most.
As GlobeOne builds its worldwide infrastructure of Member Banks and Corporate Members, Vietnam is going to be an important market. Its demographic is decidedly youthful, with over half of its population below 30 years of age – representing approximately 47 million people1. Only 52% of urban adults are banked2, yet smartphone adoption is rising dramatically (+57% YoY to 20143) and penetration is already over a third of the entire population4, making this market primed to adopt a compelling, technology-based financial services solution such as GlobeOne.
GlobeOne is expected to launch in the United States, Mexico and Vietnam Q1 2016, with a goal of establishing a global network of Member Banks in 30 countries by 2020.
Free Newsletter Sign-up