DynamicAction Secures $15 Million in Latest Round of Funding and Forms Alliance with Accenture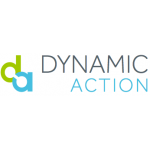 DynamicAction Secures $15 Million in Latest Round of Funding and Forms Alliance with Accenture
DynamicAction announced it has secured $15 million in new funding and entered into an alliance relationship with Accenture. Lead investors in the round include Accenture and West Coast Capital.
Through the alliance agreement, Accenture will become a reseller and service provider for DynamicAction's solution. This complements Accenture's analytics capabilities, which include the Accenture Insights Platform, a cloud-based, end-to-end analytics solution designed to simplify analytics and deliver real-time, actionable insights to businesses across industries. DynamicAction becomes the newest addition to the portfolio of early stage technology companies in which Accenture has taken a minority ownership stake through Accenture Ventures.
"At the heart of Accenture's strategy is the drive to continue to help clients be more agile in this competitive environment," said Jill Standish, global managing director of Retail at Accenture. "Our investment in and alliance with DynamicAction is unique, as it brings together Accenture's deep retail delivery capabilities with a cloud-based analytics firm that is solely based on profit optimization. The more challenging this market becomes, the more critical it will be for retailers to operate with the agility and speed of an industry leader like Amazon. DynamicAction's solution focuses on the retailer's most pressing needs, which are to increase full-price sales, improve margins, curb the discounting addiction and capitalize on demand."
DynamicAction's top five retail clients experienced 91 percent full price sell through in 2015, and DynamicAction customers on average increased profits during the 2015 holiday season at a 27 percent higher rate than their revenue (which increased 11 percent YoY). The funding comes on the heels of rapid growth for DynamicAction, with revenue growing 172 percent YoY and retail client renewal revenue approaching 100 percent.
West Coast Capital, led by Scottish entrepreneur and philanthropist, Sir Tom Hunter, was an original investor in DynamicAction and continues to support the company's mission of relentless innovation with this most recent investment. Existing investors also include London-based Frog Capital, global communications services group WPP and global growth investor ePlanet Capital. Built by a former retail CEO, former IBM Smarter Commerce Chief Strategy Officer, and former Chief Scientist at Amazon, the technology far exceeds retail big data solutions in the market, with more than 600 algorithms built specifically for retail.
"We are delighted to welcome Accenture as an investor in DynamicAction," said Sir Tom Hunter. "Global retail is going through incredible change, and where there is change, there is opportunity. Data analytics will be at the forefront of that change, and DynamicAction's world class software will help retailers navigate a more profitable path in the face of heightened competition."
"We've had the unique opportunity to witness the world's most innovative retailers, from Cole Haan to Tesco, improve their operational efficiency, their decision making paradigm and their profitability with DynamicAction technology," said Paul Davidson, Managing Partner at West Coast Capital, and member of the DynamicAction Board of Directors. "This company has bucked the trend of hype-before-substance and managed to build a world-class product, with the top retailers in the world as clients, and truly revolutionize the way that retailers look at their metrics and run their businesses."
Industry analyst Benjamin Gresham, Frost & Sullivan, agrees: "DynamicAction quickly established itself as a David amongst Goliaths. Competing with major players such as SAS, Oracle and IBM, DynamicAction has positioned itself as the solution that retailers desperately need."
DynamicAction drives retail profitability and provides artificial intelligence-enabled analytics to retailers across the globe, including Tesco, Brooks Brothers, Sur la Table, Nine West and El Corte Ingles. With clients in 120 countries, Accenture helps nine of the top 10 retailers in the world solve the toughest challenges in retail.
"As we look to the future of big data in retail, Accenture and West Coast Capital have proven themselves as the frontrunners and trusted navigators of retail innovation," said John Squire, Chief Executive Officer of DynamicAction. "This investment and alliance partnership with Accenture allows us to help the world's largest retailers navigate the troubled waters of modern day retail. As they seek to create meaningful, long term relationships with their customers, and do so profitably, retailers will benefit from the strength of Accenture's deep analytics insight and industry expertise, with DynamicAction's unparalleled data science team, corpus of algorithms and data-driven infrastructure."
Free Newsletter Sign-up