Alceda and CBRE Clarion Securities Partner to Launch UCITS Fund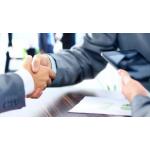 Alceda and CBRE Clarion Securities Partner to Launch UCITS Fund
Fund Management
,
Investment Management
Alceda and CBRE Clarion Securities to launch a UCITS fund vehicle focused on investing in global listed infrastructure securities.
The Fund will be structured in the form of a UCITS vehicle on Alceda's UCITS platform in Luxembourg, and is expected to be available for investment in the coming weeks.
Today's announcement underlines Alceda's strategy to work with larger scale asset managers and supports CBRE Clarion Securities' aim of makingits global listed infrastructure strategy available to institutional investors in Europe and Asia.
Investment in infrastructure is one of the world's leading drivers of economic growth and a strategic priority for several countries. Listed infrastructure companies can offer attractive dividend yields and capital appreciation. Their shares tend to be more liquid than private market ventures and facilitate substantial diversification, both in terms of geographic scope and across industry sub-sectors.
Michael Sanders, CEO of Alceda, said: "We are delighted to partner with CBRE Clarion Securities and bring its expertise onto our platform. The firm's solid reputation and track record will generate significant interest from international institutions seeking to access the proven investment strategy of a leading manager in the infrastructure space in a liquid and regulated UCITS format."
Jeremy Anagnos, CIO of Infrastructure at CBRE Clarion Securities, commented: "We believe infrastructure offers investors attractive risk-adjusted returns, and we are excited to work with Alceda to make our global listed infrastructure strategy available on their UCITS platform."
Free Newsletter Sign-up