Fraugster Uses AI to Bring e-commerce into a Fraud Free World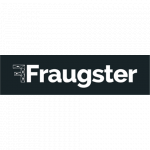 Fraugster Uses AI to Bring e-commerce into a Fraud Free World
Fraugster, an Israeli and German payment security company, announced today the official launch of the Fraud Free Product (Fraugster.com/fraudfree). The innovative solution uses a powerful Artificial Intelligence technology designed to completely eliminate fraud and increase profits for online merchants.
"We have developed a product not only designed to eliminate fraud, but also to help merchants reach their full revenue potential. Other companies use outdated technology that can't keep up with changing fraud trends, resulting in low conversion rates and friction at checkout." said Max Laemmle, CEO and founder of Fraugster. "Our technology adapts in real-time, increasing conversion rates, lowering operational costs, and in the off-chance our technology gets it wrong, we will back our customers with a chargeback guarantee."
Unlike other solutions the Fraud Free Product integrates directly into payment gateways and service providers, requiring no additional integration or setup for online merchants. The product has already garnered a strong response from some of the world's largest payment service providers (PSPs).
One of the first PSPs to partner with Fraugster is Ingenico ePayments, the online and mobile commerce division of Ingenico Group. With over 65,000 online businesses from all over the world relying on Ingenico ePayments to accept and process online payments, providing strong fraud detection and management is critical to the company. To that end, Ingenico will be looking to augment its service offering for its customers with Fraugster's Fraud Free product and deepening its partnership with Fraugster.
"We are always on the lookout for emerging, disruptive technology companies to partner with, and Fraugster certainly fits that profile," said Ludovic Houri, VP of Product at Ingenico ePayments. "Their application of Artificial Intelligence to online fraud detection is very impressive, and we are confident that this technology will bring important benefits to our clients.
Free Newsletter Sign-up