SIX x-clear continues to expand into Nordic markets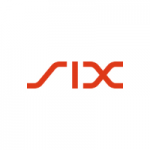 SIX x-clear continues to expand into Nordic markets
Foreign Exchange
,
Securities Services
SIX x-clear Ltd – the clearing arm of SIX Securities Services – is now able to provide clearing services for the Nasdaq Nordic cash equity markets (including ETFs). From 20th February, 2017, SIX x-clear offers an enhanced and interoperable clearing solution for Denmark, Finland and Sweden.
After regulatory and operational arrangements are finalized, Nasdaq Nordic will confirm SIX x-clear Ltd as a third interoperating Central Counterparty (CCP). As of February 20th, 2017, SIX x-clear will offer comprehensive clearing services for trades executed on Nasdaq Nordic trading platforms. The Nasdaq Nordic cash equity markets include the trading venues Copenhagen, Helsinki, Stockholm and First North Sweden, operated by Nasdaq Stockholm. Settlement will take place in the relevant home market of the securities.
SIX Securities Services centrally manages counterparty risk and reduces post-trade costs. The new clearing services allow members to have one net settlement for all trades across all platforms cleared by SIX x-clear. Cross-platform netting and cross-margining of risk combined with a tiered pricing structure offer clients the best suited solution for their needs in terms of scale, cost, risk and liquidity. Clearing members of SIX x-clear can use the clearing services seamlessly by switching the trade flow to clear through SIX x-clear.
Valerio Roncone, Head Markets & Clients SIX Securities Services, adds: «We are delighted to be able to provide comprehensive clearing services in the Nordic region. This is an important step which offers clients an opportunity to extend their clearing consolidation with SIX x-clear and further optimize their post trade processing.»
Free Newsletter Sign-up