The National Bank OF Belarus Includes Alpari In Its List Of Registered Forex Companies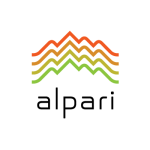 The National Bank OF Belarus Includes Alpari In Its List Of Registered Forex Companies
The National Bank of the Republic of Belarus included Alpari Eurasia Ltd. in its list of registered Forex companies. As such, clients of this company - a part of the international financial Alpari brand - will be able to receive services which provide access to international financial markets within Belorussian jurisdiction.
Being able to operate as a Forex company within the Belorussian jurisdiction brings many advantages. First and foremost, it provides the right to work with both physical persons and legal entities, in addition to with residents and non-residents of the country. It's also notable that clients of Belorussian Forex companies (physical persons) are absolved from income tax until 1st January, 2019, making work within the Belorussian jurisdiction even more attractive for traders and investors from other countries of the world. More rigorous control on part of the regulator and the guarantee fund will minimalize risks in regards to malevolent fulfilment of obligations and total loss of invested funds.
"Alpari has always spoken out for market regulation in the countries where it conducts its operations and so we were one of the initiators and active participants in creating the corresponding Belorussian regulation. The coming into effect of the decree and for us to receive the licensing is, of course, very positive news and a real landmark moment for the development of the financial industry within the country. It's important to note that the Belorussian jurisdiction is focussed on creating favourable conditions for the development of the Forex market, providing for an influx of clients and, at the same time, providing their rights with a high level protection," noted Alpari Eurasia director, Alexander Sabodin.
On 7th March, 2016, Belorussian presidential decree No. 231 from 4th June, 2015 regarding activities in the over the counter Forex market came into force. This decree brought in rules to the work of the currency market of Belarus which was previously unregulated. As part of its preparations to conduct activities as a Forex broker within the new legal framework in Belarus, the international Alpari brand registered the company Alpari Eurasia on 19th April, 2016.
To enter into the list of registered Forex companies whose activities are permitted on Belorussian territory, Alpari Eurasia underwent a comprehensive check and fulfilled a range of the national bank's organisational and normative requirements, including the forming of statutory capital of no less than 2 billion Belorussian roubles or100,000 USD. In order to guarantee the fulfilment of its obligations before its clients, the company will make a55,000 USD deposit in the very near future to the guarantee fund that was created on the basis of the presidential decree.
Free Newsletter Sign-up