ICE Clear Credit Extends Clearing for Global Financial Corporate Single Name CDS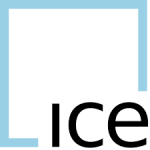 ICE Clear Credit Extends Clearing for Global Financial Corporate Single Name CDS
Intercontinental Exchange, a leading operator of global exchanges and clearing houses and provider of data and listings services, today announced ICE Clear Credit will introduce clearing for additional credit default swaps (CDS) of U.S. and European financial companies.
The introduction of the referenced entities follows the recent enhancements to ICE Clear Credit's recovery and default management rules and procedures that further strengthen the default management process, offering more protection for market participants. Additionally, ICE Clear Credit's risk management model provides capital efficiencies with portfolio margining through offsets between index instruments and their underlying constituents, and the ability to hold house and client U.S. dollar cash deposits in Federal Reserve accounts.
"The launch of clearing services for these single names is an important milestone for the global credit market as we continue to build transparency, confidence and robust risk management practices in the CDS market," said Stan Ivanov, President of ICE Clear Credit. "We have worked closely with market participants and regulators to ensure we offer the appropriate set of cleared financial instruments in the most robust and efficient clearing framework. We will continue to develop new services to offer the most comprehensive suite of cleared CDS instruments globally."
The growth of single name clearing continues into 2017, with record open interest of over $820 billion in combined ICE Clear Credit and ICE Clear Europe index and single name instruments during March. In addition, record buy-side single name notional volume in March was $68.5 billion, compared to $29 billion in November 2016, the last monthly volume record for single names.
Also for the first quarter of 2017, ICE set volume records in both buy-side single names and sovereign single names cleared. Buy-side single names set a record with $114 billion and sovereign activity saw a record of $188 billion in the first quarter of 2017, compared to previous records of $60 billion and $166 billion respectively, in the fourth quarter of 2016.
Launched in 2009, ICE Clear Credit and ICE Clear Europe clear more than 500 single name and index CDS instruments based on corporate and sovereign debt. ICE's CDS clearing houses have reduced counterparty risk exposure by clearing more than $87 trillion in gross notional value of CDS instruments, with resulting open interest of approximately $1.6 trillion.
Free Newsletter Sign-up