Cobalt DL Secures LMRKTS as Multi-Lateral Compression Partner on Their New BlueSky Service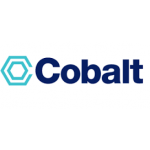 Cobalt DL Secures LMRKTS as Multi-Lateral Compression Partner on Their New BlueSky Service
Today Cobalt DL, the FX post-trade processing network based on distributed ledger technology, announced a partnership with LMRKTS, who will be the first firm to offer services on its revolutionary BlueSky service, the shared ledger component of Cobalt's platform.
Cobalt delivers a private peer-to-peer network that significantly reduces post-trade costs and risk for institutions operating in today's FX markets. The Cobalt platform is designed to create a single, shared view of a transaction on shared infrastructure and allows clients to reduce reconciliation and operational costs by up to 80%.
The Cobalt BlueSky service is a secure repository of unique shared FX contracts and the staging area for life-cycle events, risk reduction and preparation of trades for settlement finality. Cobalt BlueSky enables third party technology providers to facilitate and develop their own applications based on access to the database of reconciled transaction data created by the Cobalt network. Access by these technology partners to the BlueSky database will be subject to governing legal service agreements with Cobalt participants who retain control over their data.
LMRKTS provides multi-lateral portfolio compression in a way that drives down exposures and reduces costs for every participant in different asset classes and applications. Because it is delivered as an analytic that bolts on to existing and new infrastructure, it provides both scale and seamless processing to LMRKTS' clients. By partnering with Cobalt BlueSky, LMRKTS will be able to offer improved multi-lateral compression services to the broader group of Cobalt's ledger members as well as existing LMRKTS customers. LMRKTS will use Cobalt's reconciled transaction data to drive compression algorithms. Results are seamlessly delivered back to Cobalt.
In the future, Cobalt BlueSky will enable partners to provide services such as risk analytics, transaction cost analysis, regulatory reporting or clearing. In partnership, Cobalt and its clients offer a clear solution to the industry problem of costly and inefficient legacy infrastructure. The Cobalt platform can guarantee the delivery of 1 million messages per second as well as storing transactions on its shared secure global network.
Lucio Biase, CEO of LMRKTS, commented: "We are always on the lookout for industry trusted partnerships that advance the needs of our clients by delivering broader, more innovative product offerings to the market. Secure and rapid access to transaction data, provided by Cobalt and its BlueSky service, will enable LMRKTS to reduce cost, risk and reliance on legacy systems for our expanding client base."
Adrian Patten, Co-Founder and Chairman of Cobalt, said: "We are delighted to welcome LMRKTS as a BlueSky partner. Our partnership brings together 18 of the leading FX participants to take advantage of LMRKTS improved compression services and is the next step in our mission to cut costs and reduce risk for all market participants. We look forward to increasing the number of collaborations over the coming weeks and months".
Free Newsletter Sign-up