UK Cash Deposit FinTech Flagstone recognised by LinkedIn as 'Top Startup'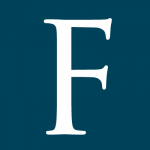 UK Cash Deposit FinTech Flagstone recognised by LinkedIn as 'Top Startup'
Flagstone, the UK's largest cash deposit platform, has been recognised in LinkedIn's 'Top Startup' list celebrating the fastest growing and most exciting new companies to work for in the UK.
London based FinTech, Flagstone, has been included in LinkedIn's 2019 Top Startups, which reveals the 25 hottest UK startups to work for; companies which are 7 years old or younger, growing massively, disrupting industries, shifting talent flows around the world and, often, altering how we work and live.
The LinkedIn Top Startups list is derived from a blended score, parsed from billions of actions generated by LinkedIn's 645 million members, looking at factors including employment growth, engagement with the company and its employees, job interest, and the ability to attract top talent.
Flagstone's Chief People Officer, Susanna Brown, said:
"Flagstone has enjoyed incredible growth since its inception in 2013, in equal measure because of our unique FinTech value proposition and the passion and dedication of our people.
The growth we're experiencing in the market, in terms of the accelerating number of clients using the platform and the billions of pounds transmitted through it, has been reflected by the rapid growth in our fantastic team. We're building high performing teams within centres of excellence across all areas of our business. It's been an exciting experience to have grown the business to this stage of its development so quickly, and it's going to be a once-in-a-lifetime career opportunity for anybody who joins us on the next part of our journey!"
Free Newsletter Sign-up