Next Money Pilots Global Fintech Radar Challenge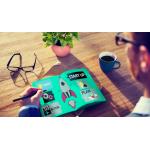 Next Money Pilots Global Fintech Radar Challenge
FinTech StartUps
,
IT Innovations
Next Money, the world's biggest and broadest fintech community platform, have today announced the Global Fintech Radar Challenge. The challenge asks Open Source developers and platforms to create and produce the world's leading aggregation tool for fintech data, news, insights, social media interactions, startups and companies, industry trends and patents.
With the overwhelming volume of fintech news and developments, it can be hard to get a single view on all the facts, and the forward-looking insights and trends to help our industry's leaders and innovators to make the right decisions. The Next Money Fintech Radar aims to create the ultimate destination for the industry.
Next Money aims to create an ongoing dialogue and relationship with the open source community to constantly tune and improve the platform beyond its launch. Developers and startups from the media, content, data, fintech and software development sectors are invited to participate.
Data is to be sourced from global open and licenced sources, and may come in both structured (e.g. world bank, federal reserve, data.gov, payments or SWIFT, market data) and unstructured forms (social media interactions, news and opinion pieces, white papers, blogs, podcasts, videos).
There are 6 main challenge components open to using this data and forming the radar:
· Core platform to find, harvest, house and store key data and content
· Membership and profile management of users and directory members
· Powerful displays of data and content in an appealing dashboard or interface
· Social, community and open contribution tools to allow inputs by all
· Data and deep artificial intelligence to create new insights and trends
· Platform management ongoing that sees the tool get bigger and better over time
Open source and other developers from around the Asia region and globally have until Wednesday June 8th to submit a proposal on their approach, structure and plan around the challenges, and/or code or prototype samples. A sorting and shortlisting process will reveal 5 winning parties that will then be invited for a joint planning day on June 22nd, from which a development plan will be created. The platform is due to be officially launched later in 2016 and in time for the 2017 Fintech Finals (FF17) conference in Hong Kong on January 18-19, 2017. The winning parties each receive 2 free tickets to the FF17 event, as well as $5,000 and a 30 day Innovation Lab Business Incubation package.
"This an excellent for both the Open Source sector and our wider Next Money community to collaborate on something that can make a huge impact on the world of fintech" said Next Money Co-Founder, Rob Findlay. "With the range of disruptive technologies and business models coming forward at an unprecedented pace, the industry needs a tool to keep abreast of these changes. The Next Money Fintech Radar, built by the open source community, is the tool to do this. We want a tool that everyone can contribute to, improve, use and evaluate"
Free Newsletter Sign-up