Monex Summit Europe Gathers Over 150 Leading FinTech and Banking Companies to Warsaw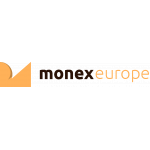 Monex Summit Europe Gathers Over 150 Leading FinTech and Banking Companies to Warsaw
On 27-28 November the largest and most senior group of FinTech, Banking leaders and innovators in Europe will come together to build the future of Fintech at the 3rd edition of Monex Summit Europe in Warsaw, Poland.
Monex Summit is annually held in Europe, MENA, and CIS, where industry experts, C-suites, and other grandiose professionals, such as inventor of the World Wide Web, one of the Top 100 most important people of the 20th century - Sir Tim Berners Lee, come together to discuss and develop the latest trends of FinTech and Banking industries.
Monex Summit Europe gathers over 500 participants and over 150 leading FinTech and Banking companies to Warsaw, the new headquarters of the FinTech industry in CEE.
This Summit mainly focuses on expansion of knowledge and maximizing deal-making opportunities for all of our guests. Event attendees will learn how to leverage the emerging technologies to transform their businesses along with a tremendous opportunity to benefit from ongoing exclusive networks. The attendees will have 2 full days of immersive learning, networking, B2B meetings, Panel discussions followed by a cocktail party, networking lunches and a Gala Dinner.
This is the best opportunity for you to challenge your company and put it face-to-face with the reality of FinTech industry. Whether you're a large global company or SME, you are looking to showcase your products/services, grow brand awareness across the FinTech ecosystem, or find that perfect business partnership, Monex Summit comes in to achieve your goals.
Free Newsletter Sign-up