FIS and Arkansas Gov. Hutchinson to Fund VC FinTech Accelerator till 2018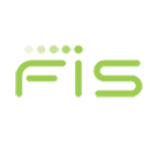 FIS and Arkansas Gov. Hutchinson to Fund VC FinTech Accelerator till 2018
FIS™, a global leader in financial services technology, and the office of Arkansas Gov. Asa Hutchinson have committed to extending the VC FinTech Accelerator program until 2018.
Celebrating the inaugural program today with the Venture Center at the Clinton Presidential Library in Little Rock, Ark., Hutchinson and FIS president and CEO Gary Norcross agreed to share funding of the program through 2018. That means more early-stage startups will have the opportunity to develop and hone innovations that may disrupt the financial services industry and how consumers interact with it.
"Innovation in financial technology is happening at an incredible pace," Hutchinson said. "As one of the original homes of FinTech, it was important for Arkansas to continue pushing that innovation. We're extremely proud that Arkansas and FIS could continue to support this wonderful program."
"FIS' support of and participation in the FinTech Accelerator is part of our broader innovation strategy. This isn't just about turning startups into strong investment opportunities, it's about reinventing the financial industry by identifying and fast-tracking the best ideas," said Norcross, who spoke at the event. "The Accelerator and the fostering of innovation fits squarely with our strategy to deliver results that empower the financial world. It is at the heart of everything that we do."
An intense focus on innovation and financial industry reinvention underpinned FIS' sponsorship of the inaugural VC FinTech Accelerator. The highly selective and intensive program was designed to ultimately accelerate the growth of early stage financial technology ventures. Participant companies spent 12 weeks working with FIS executives and other financial services industry leaders; as these startups develop, the goal is to enable them to gain a sound foothold in the financial services ecosystem so they can deliver new solutions to financial institutions, payment firms and other segments of the industry.
Each of the 10 early-stage startups showcased their innovations during a "Demo Day" today for nearly 300 venture capitalists, bankers, technology professionals and local community leaders, including the governor. Solutions cultivated within the program include:
Contactless point-of-sale payments
Secure payments and money movement across borders, particularly for the underserved
Personal finance and 401(k) plans to engage young people and those who don't invest
Underwriting for small businesses
Compliance and analytics software that helps banks, investors, traders and more operate more efficiently
Free Newsletter Sign-up