Citi accelerates FinTech development in Hong Kong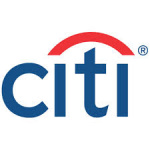 Citi accelerates FinTech development in Hong Kong
FinTech StartUps
,
Infrastructure
Speaking at the Hong Kong FinTech Week's panel discussion, Ms. Angel Ng, Consumer Business Manager, Citibank Hong Kong, shared her views on a thought provoking topic: "Robot or human -- who will be a better banker?"
Angel said: "We are getting better at the use of data analytics to create a better client experience and be able to recommend products or options based on a client's preference and risk appetite. Also, banks are exploring how to use technology to help predict client needs based on big data to help them answer their enquiries faster. At the same time, clients still need banks to provide value-added services with a human touch to fit their psychological needs especially when making critical financial decisions. Thus, the roles of robots and humans are not mutually exclusive." As the first bank to adopt an open API architecture, she also sees the new approach bringing efficiency and creative ideas to the bank through the digital revolution.
Mr. Felimy Greene, Regional Head of Customer Franchise, Citi Asia Pacific, speaks at a panel discussion at the Hong Kong FinTech Week event. He believes it is important to adopt an open API architecture approach to collaborate with the FinTech community in a bid to position banking services exactly where clients need them.
Mr. Weber Lo, Citi Country Officer and Chief Executive Officer for Hong Kong and Macau, kicked off the first ever Citi Hong Kong FinTech Innovation Forum. Weber hopes the forum can serve as a platform for experience sharing and exchange of views on FinTech issues in Hong Kong.
Close to 100 guests attended the first ever Citi Hong Kong FinTech Innovation Forum. The forum featured both external and internal speakers, including Mr. Charles Mok, JP, member of The HKSAR Legislative Council, Ms Morgan McKenney, Citi Asia Pacific Head of Cash Management for the Treasury and Trade Solutions, Mr. Nic White, Global Head of Fraud Prevention, Citi Commercial Bank, Mr. Jude Lee, Deputy General Manager, Lee & Man Paper Manufacturing Limited, and Mr. Bill Sims, Managing Director for Stroz Friedberg Hong Kong Office, to address some of the key opportunities and issues and share best practices.
Free Newsletter Sign-up