Bitwage Wins French Tech Ticket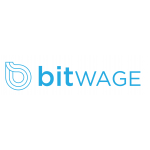 Bitwage Wins French Tech Ticket
FinTech StartUps
,
IT Innovations
Bitwage, a Silicon Valley start-up launched in May of 2014, announced that the company has won a French Tech Ticket competition. The company will be further granted with €57,000 from BPI France, a large public investment bank owned by French government. The French Program for International Startups is organized by La French Tech, which is a part of the French Government that aimed to develop French technology by either helping French entrepreneurs to internationalize or choosing specific high growth potential international startups to incubate in France.
The French Tech Ticket is a program designed for entrepreneurs from all over the world who want to create their startups in France.
Funding is granted to each Winning Project in the amount of €57,000, split among eligible items of expenditure as follows:
external costs dedicated to the project (feasibility studies, service provider fees, etc.) up to a maximum of €25,000 with receipts;
personal costs up to a maximum of €20,000 and without receipts;
the cost of hosting the project at the partner incubator, equivalent to €12,000, upon signing the agreement entered into between the incubator and the Principal Winner;
The first payment, for 70% of the total amount of assistance, is paid once the funding agreement has been signed and any prerequisite conditions has been met. Under the signed contract Bitwage will further successfully join 1 of the Top 41 French incubators to spread its activity.
Bitwage is a start-up provider of remote job placement and wage management solutions for overseas workers. The company has been recognized for its innovative invoicing, team wages and my employer products for freelancers, remote contractors, employees, and employers. All three company's products are available on desktop and mobile devices. Invoicing (70% of volume) does not require the sender to sign up. Bitwage provides a collections account in the US/Eurozone/UK to receive funds from clients and delivers funds via blockchain to bank accounts.
Jonathan Chester, Founder and President of Bitwage, says: "We are excited to become a winner of French Tech Ticket competition. The program gives us a lot of opportunities. In addition to an influx of funds, we will be brought to France for one year to jumpstart European operations for our company. Despite we have been operating in Europe for almost a year now, we have not demonstrated yet a lot of effort. It represents only 10% of our monthly outflow volume, which was about 1.2m USD last month. We are hoping to leverage this time in Europe to increase our growth as a blockchain wage and business dispersement solution as well as a job acquisition solution for workers and contracting companies. We are planning to expand our presence in Europe as well as Africa further. France has a particularly interesting relationship with Africa we want to help address."
For more details visit https://www.bitwage.com
Free Newsletter Sign-up