B-Social announces new funding round of £7.8 million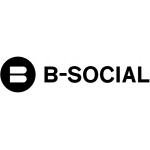 B-Social announces new funding round of £7.8 million
London fintech B-Social has completed a Seed 2 funding round of £7.8 million as it continues its push to become a fully-licensed bank.
Nazim Valimahomed, CEO said:
" I'm delighted to let you know that we've completed our Seed 2 funding round of £7.8 million, bringing our total funding to £13.25 million.
Our Seed 2 funding round is another key milestone towards building the greatest social bank on the planet and changing the relationship people have with money for good.
The success of our latest fundraising round has been made possible thanks to our enthusiastic and supportive network of investors. A big thank you to our existing investors who are following-on and to our new investors joining us on our journey. All of our funding to date, has been achieved without the support of institutional investors.
As far as moving closer to becoming a bank, we are at the last stage of the pre-application phase for a UK banking licence with the aim of finalising our application in the very near future.
Today, over 9,000 users have signed up to B-Social. Over the next few weeks, we will roll out the ability to fund your account via bank transfer and launch under an exciting new brand that fully embodies who we are — intuitive, talented, empowering, social and collaborative. For more details on the new brand, look out for our next blog post!
We also plan to DOUBLE the team in our Holborn HQ over the next year. This includes hiring Developers, Product Managers and Product Designers. If this excites you, please do apply to join our brilliant and passionate team! Check out our careers page to see our current vacancies and get in touch.
Want to know more? Download the app or sign-up for regular updates by visiting our website.
Finally, a big thank you to our customers and the team for their terrific support and hard work! I look forward to sharing more with you in the coming months about our exciting journey of building the greatest social bank on the planet".
Free Newsletter Sign-up