Augmentum Fintech plc announces £5.3 million investment in Monese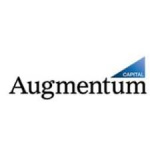 Augmentum Fintech plc announces £5.3 million investment in Monese
Augmentum Fintech plc (LSE: AUGM) ("Augmentum" or the "Company"), one of Europe's leading fintech venture capital investors, announces an investment of £5.3 million in UK based fast-growing mobile-only current account provider Monese.
Augmentum is participating in this £46 million Series B fundraising alongside Kinnevik, PayPal and Avios, all of whom are investing in Monese for the first time.
Monese (www.monese.com) launched in September 2015 as the first mobile-only current account in the UK and serves the increasingly mobile European labour market. The majority of its nearly 600,000 customers use Monese as their primary bank account, with 75% of all incoming funds being regular salary payments.
The new funds are being raised by Monese for product development and international expansion, including building-out both the London and Tallinn offices, as well as opening a new office in Portugal as a base for development across Southern Europe.
Tim Levene, CEO of Augmentum Fintech, said: "We look for firms that can disrupt and take market share, and not only is Monese able to do that, it is also able to move fast. Launched only four years ago it is already active in 20 countries which demonstrates the demand for its product from the increasingly mobile European workforce. We believe that this is a market which will continue to grow".
Free Newsletter Sign-up