ACI Worldwide Launches its Fintech Disruptors Report 2017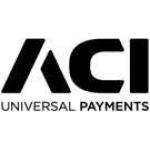 ACI Worldwide Launches its Fintech Disruptors Report 2017
A survey of financial institutions, fintech start-ups and ecosystem participants across Europe, Africa and the Middle East has revealed that the convergence between the strategies of fintechs and traditional financial institutions is rapidly gathering pace.
According to the survey, conducted by MagnaCarta on behalf of ACI Worldwide, more than three quarters (78%) of traditional FIs are now actively seeking partnerships with fintechs in order to create digitally-based services and applications for customers, and believe that collaborating with fintechs will help them to achieve their goals faster and more cost effectively.
The ACI 2017 Fintech Disruptors Report finds that such partnerships are taking a wide range of forms, from selective collaborations and in-house acceleration programmes to acquisitions, joint ventures and, for a growing number of banks, a blended approach that includes a combination of some or all of the elements above. Collaborating comes with a range of benefits for all of these organizations, the research shows: fintechs look to banks for help with financing or to get access to a broad customer base, whereas traditional FIs are increasingly looking to work with fintechs in order to develop new applications and generate new revenue streams.
Free Newsletter Sign-up