5 Fintech businesses to watch in 2017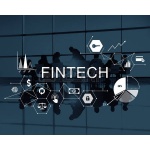 5 Fintech businesses to watch in 2017
LendInvest
LendInvest's mortgage marketplace matches people looking for quick, short-term mortgage funding with people hoping to get a better return on the money they lend. With a deep understanding of risk and an unrelenting focus on building technology that's relevant for the mortgage market, LendInvest is leading the way in property finance innovation.
Leetchi
Leetchi is a money collection platform that enables anyone to create a 'money pot' in less than a minute. They can then to invite others to help finance projects such as group gifts for birthdays, baby showers and co-workers, or conduct fundraising for projects, charities and events. The company now has six million users in more than 150 countries and a team of 65 employees. The business is on target to raise money pots worth €400m by the end of 2016.
BillFront
BillFront is a London and Berlin-based start-up with ambitions to become the leading alternative finance platform for digital media businesses. The media industry currently suffers from long payment terms, which hampers the speed at which companies in the space can grow. Billfront's technology, based on data-driven risk management methodology, connects directly to media companies' invoicing systems and automatically suggests eligible invoices for financing.
GoCardless
GoCardless uses smart technology to make it much easier for businesses to accept and process direct debits. As well as smart tech, the start-up allows small businesses to accept direct debits by aggregating payments to make it more affordable. GoCardless aims to simplify the direct debit process and open up access to companies who could never previously use it. The GoCardless goal is to 'break down barriers' so that businesses can quickly and simply start taking payments from anyone, anywhere in the world.
Nutmeg
Nutmeg, is like having your own stockbroker, but online - and without the extortionate fees. You can put in a little, or as much, money as you like and this nifty service compiles a portfolio of investments which include stocks, bonds, property, ETFs and other types of assets. In comparison to your standard high-street bank ISA, Nutmeg could be the answer for smarter saving.
Free Newsletter Sign-up