The 3rd South Asian Diaspora Convention Brings Together Industry Experts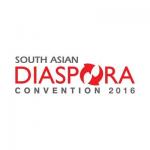 The 3rd South Asian Diaspora Convention Brings Together Industry Experts
FinTech StartUps
,
IT Innovations
,
Infrastructure
The 3rd South Asian Diaspora Convention (SADC) returns to Singapore this July, themed "Growth through Interaction: The South Asian Opportunity". This year, the convention will be held at the Raffles City Convention Centre on 18th and 19th July 2016. It will bring together more than 1,000 distinguished guests and over 50 of the region's leading policymakers, business leaders, academics and civil society leaders to be part of these groundbreaking South Asian conversations.
Organised by the Institute of South Asian Studies (ISAS), SADC is a signature event that attracts high net worth South Asian businesses and individuals to be part of the conversation led by prominent thought leaders from the region. Building on the success of the first two conventions held in 2011 and 2013, the 3rd edition promises delegates an opportunity to forge binding relationships that will enable them to fully participate as a community in the rapid growth of a resurgent South Asia.
The highlight of the two-day convention is Singapore's Prime Minister Lee Hsien Loong's in-conversation session with Shyam Saran, former Foreign Secretary of India, at the gala dinner on 18 July. ISAS will also be presenting the award titled "Outstanding Member of The South Asian Diaspora 2016" at this dinner.
Sri Lankan Prime Minister Ranil Wickremesinghe, will deliver the keynote address at the opening of the convention. Senior political and business leaders from India, Sri Lanka, Pakistan, Bangladesh, Afghanistan, Iran, USA, UK and Malaysia etc. will interact and deliberate on some of the most compelling South Asian investment opportunities. Representatives from the World Bank, IFC, AIIB and ADB will also be speaking at the event. There will be two book launches: "Engineered for Success" (A Biography of Dr A Vijiaratnam Singapore's First Engineer) and "Who Moved My Interest Rates" by Dr Duvvuri Subbarao, Distinguished Visiting Fellow of ISAS and Former Governor of Reserve Bank of India, on the first and second day respectively.
"SADC 2016 will provide a meaningful platform for South Asians from all over the world to congregate and dialogue on the future of their original homelands, given current global events and trends favourable to the region. More importantly, it is a significant convention insomuch that it enables participants unparalleled access to global policy and business decision makers that will have an impact on the future of South Asia. The outlook for South Asia is bright, with broad economic progress led by the recent initiatives of India, presenting far-reaching investment opportunities in almost every industry for the global business community," said Mr Gopinath Pillai, Chairman of ISAS, and Ambassador-at-Large for the Ministry of Foreign Affairs, Singapore.
Despite volatility in global markets, South Asia continues to be on a growth trajectory and is the fastest-growing region in the world, with economic growth forecasted by the World Bank to gradually accelerate from 7.1 percent in 2016 to 7.3 percent in 2017.On the back of robust growth led by India, SADC 2016 is a timely event that aims to address critical questions relating to the geo-economic and geo-political challenges affecting South Asia and the world today.
SADC 2016 will focus on five key areas of the economic and political needs of South Asia: Geopolitics, Education, Start-ups and Entrepreneurship, Law and Business, and Diaspora and Citizenship. Sessions include:
• Captains of Industry: Catalyst for Change
• Entrepreneurship and Start-ups
• Geopolitics of South Asia: Prospects for Peace and Prosperity in 2016
• Investing in Indian Infrastructure
• Law and Business in South Asia
• Regional Integration
• Partnership in Education
• Diaspora and Citizenship
The convention will see a lively dialogue by eminent speakers, moderators and special guests, including:
• Mr Lee Hsien Loong, Prime Minister, Singapore
• Mr Ranil Wickremesinghe, Prime Minister, Sri Lanka
• Mr Tharman Shanmugaratnam, Deputy Prime Minister, Singapore
• Dr Vivian Balakrishnan, Minister for Foreign Affairs, Singapore
• Mr Nitin Gadkari, Minister of Road Transport and Highways and Shipping, India
• Mr S Iswaran, Minister of Trade and Industry, Singapore
• Ms Indranee Rajah, Senior Minister of State, Ministry of Finance and Law, Singapore
• Mr Mangala Samaraweera, Minister of External Affairs, Sri Lanka
• Mr Hekmat Karzai, Deputy Foreign Minister, Afghanistan
• Mr Mohandas Pai, Chairman, Aarin Capital Partners and Manipal Global Education, India
• Ms Nisha Desai Biswal, Assistant Secretary of State, South and Central Asian Affairs United States Department of State, USA
• Mr Ravi Menon, Managing Director, Monetary Authority of Singapore, Singapore
• Mr Salim Ghauri, CEO of Netsol Technologies, Pakistan
• Mr Ali Akbar Velayati, Senior Adviser of Supreme Leader, President of Center for Strategic Research, Iran
• Mr Tan Chorh Chuan, President, National University of Singapore
• Jordan Schwartz, Director, World Bank Singapore
• Steven Leonard, Chief Executive Officer, SG-Innovate, Singapore
• Dato' Devamany S. Krishnasamy, Perak State Legislative Assembly Speaker, Deputy Minister, Prime Minister's Department, Malaysia
• Muhammed Aziz Khan, Chairman, Summit Asia Pacific Pte Ltd, Bangladesh
• Ahmed Sohail Fasiur Rahman, Chairman, BEXIMCO Group, Bangladesh
• Pang Yee Ean, Director-General, Investment (Designate), Asian Infrastructure Investment Bank, China
• Kotaro Tamura, Adjunct Professor, Lee Kuan Yew School of Public Policy, Former Senator and Parliamentary Secretary, Economic and Fiscal Policy, Japan
and many more. For the latest programme, please visit www.southasiandiaspora.org
Free Newsletter Sign-up